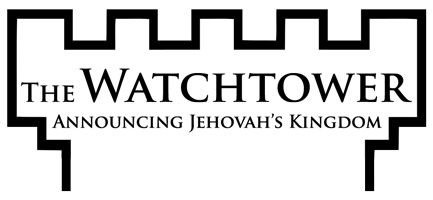 While the majority of Christendom views Jehovah's Witnesses as a cult, this group of sincere believers has been blessed with an abundance of truth. From their rejection of the use of pagan titles when referring to deity, to non-observance of pagan holidays, to denial of the trinity, Jehovah's Witnesses have the courage of their convictions and seek to worship Yahuwah in accordance with His revealed Word.
The most deceptive error is that which is entwined with the most truth. Although Jehovah's Witnesses have many truths, they also have errors that keep them from total compliance to the law of Yahuwah whom they love. Following is a list of some of the errors found in this church.
Jehovah's Witnesses understand the perpetuity of selected parts of the Old Testament commands. For example, they are careful to avoid blood, and rightly so.* However, this poses a contradiction, for while they do not uphold the pagan Sunday as their special day of worship, they also do not uphold the divine law, which sets apart the seventh-day Sabbath as the day for worship. In their publication at http://goo.gl/UmWDto, it is readily seen that their reasons** for not observing Yahuwah's Sabbaths are no different from any of the other lawless daughters of Babylon the Great, The Mother of Harlots [Revelation 17:5].

Most Christians worship on Sunday to honor the day of the resurrection. A careful study of Scripture and history, however, reveals that not only is Sunday not the day of Yahushua's resurrection, but it did not even exist in the early Julian calendar! The Gregorian solar calendar used by most Christians today is a papal innovation of a pagan solar calendar. It can never establish either the true day of the resurrection or the original seventh-day Sabbath [lunar Sabbath] of the Bible. Only the luni-solar calendar, established by Yahuwah at Creation, can establish the true day of worship.
Jehovah's Witnesses are very careful to avoid all pagan symbols and observances. This is as it should be, for paganism dishonors the Creator. However, the divine law enjoins worship on certain days throughout the year that commemorate great events in salvation history. The feasts of Yahuwah, like the seventh-day Sabbath, are called "holy convocations" in Scripture and yet are neglected by Jehovah's Witnesses. The Bible declares both the weekly and the annual holy days "shall be a statute for ever throughout your generations in all your dwellings." (Leviticus 23:14)
Yahuwah invites His sincere children in the Jehovah's Witness fellowship to lay aside the errors that separate them from truth and enter into full communion with Him.
---
**Pertaining to their quotation of Acts 15:28-29 as reason for their avoidance of blood and Col. 2 etc. please see: