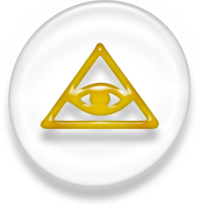 Perhaps more than any other religion, Caodaism understands that Cao-Dai (the eternal Supreme Creator, the omnipotent, just and all-loving Father of the Universe) has spoken to truth seekers throughout human history, working with their individual understanding to lead them to deeper truth. Their understanding of the nature and character of Cao-Dai (their name for Yahuwah) is largely accurate. This knowledge of the character of Yahuwah establishes the principles they seek to follow in daily living: a simple, honest, principled life, showing kindness and being of service to others around them.
Sadly, the beautiful truths they do have are mingled with errors that keep them from entering into the fullness of the knowledge of the Supreme Creator. Following is a partial list of the errors that are entwined with the truths of Caodaism:
Caodaists are monotheistic but at their altars, in addition to the Father and Yahushua, Caodaists also worship Sakyamuni, Lao Tse, Confucius and Khuong Thai Cong as well as their ancestors. This is incorrect as the Creator has repeatedly declared:


"Thou shalt worship Yahuwah thy Elohim, and Him only shalt thou serve." (Luke 4:8)

"Thou shalt have no other gods before Me." (Exodus 20:3)
Caodaists believe in reincarnation, which is a form of immortality and life after death. The Creator, however, declares:


"The living know that they shall die: but the dead know not any thing, neither have they any more a reward; for the memory of them is forgotten. Also their love, and their hatred, and their envy, is now perished; neither have they any more a portion for ever in any thing that is done under the sun." (Ecclesiastes 9:5, 6)
Caodaists believe in Karma, which, at its essence, is the principle of salvation by works. If your future lives are influenced by your actions in your current life, than you will rely upon your own efforts to advance yourself rather than trusting in the merits of the Saviour. The Father, however, knows that all such efforts will ultimately fail so He reassures us: "For by grace are ye saved through faith; and that not of yourselves: it is the gift of Yah: not of works, lest any man should boast." (Ephesians 2:8, 9)
Caodaism is a deeply spiritualistic religion. Via the use of mediums, spirit-writing, Ouija-boards, and séances, Caodaists communicate with spirits. The danger of this, is that it is in direct disobedience to the Creator who forbids all such practices:


"When they shall say unto you, Seek unto them that have familiar spirits, and unto wizards that peep, and that mutter: should not a people seek unto their Elohim? for the living to the dead? To the law and to the testimony: if they speak not according to this word, it is because there is no light in them." (Isaiah 8:19, 20)

Communicating with the spirits (of ancestors, saints or anyone else) is nothing more than communicating with demons. This is expressly forbidden in Scripture precisely because it is so dangerous: "You shall not permit a sorceress to live." (Exodus 22:18)
The Holy Father of all is inviting His Caodaist children to leave behind the errors of this organized religion and follow Him alone into pure truth and the joy that comes with a personal relationship with Him.