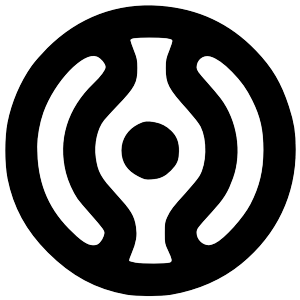 Like other humanist religions, Cheondoism has many good attributes. First among these is the attempt to elevate the human condition. The purpose of Cheondoists to transform believers into intelligent and moral beings with a high social consciousness is a very laudable goal. Much suffering in the world would be alleviated if more people sought to improve the world around them. As Yahushua explained: "Therefore, whatever you want men to do to you, do also to them, for this is the Law and the Prophets." (Matthew 7:12)
As a religion, however, the beliefs of Cheondoism are sadly limiting. Following is a list of errors found within Cheondoist doctrine:
Cheondoists are, correctly, monotheistic, but they are also pantheistic. They believe that everything is god because everything is one with god. This is incorrect. When sin entered the Creator's perfect world, everything was negatively affected. "For we know that the whole creation groaneth and travaileth in pain together until now." (Romans 8:22) The world is not divine, for the Creator is above His creation.
Cheondoist theology is panentheistic (god in and through everything). The problem with this belief is that people and the creation itself, than, become divine. This is a limiting belief because Yahuwah is far more than the sum total of His creation. While Yahuwah certainly is present by His Holy Spirit, human beings are not divine. The human race is sinful and in need of a Saviour. "For all have sinned, and come short of the glory of Eloah." (Romans 3:23)
Cheondoist belief that earthly society is to become paradise on Earth rejects the reality of Heaven and the reward awaiting all who surrender their wills to the Creator. "And I saw a new heaven and a new earth: for the first heaven and the first earth were passed away; and there was no more sea." (Revelation 21:1)
Cheondoism is a religion of salvation by works. The Cheondoist belief that self-cultivation is the key to achieving salvation is nothing more than the old lie that a person can, by their individual good works, save themselves. The Creator declares: "For by grace are ye saved through faith; and that not of yourselves: it is the gift of Yah: Not of works, lest any man should boast." (Ephesians 2:8, 9)
The love of Yahuwah can be seen in the gift of His only Son for the fallen human race. The plan of salvation is for the express purpose of once again uniting fallen humanity with its Creator, therefore, that condition does not already exist. [Note: The Bible makes plain that Yahushua, while born of a virgin, is a human being - not a diety.]
Cheondoists, although sincere in their attempts to improve the world around them, are deprived of the multitude of blessings that come with a true understanding of the nature of Yahuwah, the salvation provided through His Son, and the reward awaiting all who bring their lives into conformity with the divine will.
Yahuwah is love
. Furthermore, Yahuwah is an individual Father to every one of His children. As a loving Creator, He is now inviting all Cheondoists into an even closer relationship with Him that He may recreate them in His own image.