JOIN TODAY!
Meet new people from all over the world, make friends, change your status, upload photos, earn points, & so much more! Chat, post comments or questions on our forum, or send private emails to your friends! There is so much to do and Learn here at World's Last Chance! Join our growing Christian Community Today and receive your Free Gift!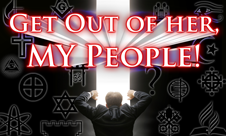 eCourses Completion Status
In Remembrance of Me: Do this in the kingdom | Part C
And the Saviour had still another purpose. He had not withheld His ministry from him whom He knew to be a traitor. The disciples did not understand His words when He said at the feet washing, "Ye are not all clean," nor yet when at the table He declared, "He that eateth bread with Me hath lifted up his heel against Me." John 13:11, 18. But afterward, when His meaning was made plain, they had something to consider as to the patience and mercy of Yahuwah toward the most grievously erring.
Though Yahushua knew Judas from the beginning, He washed his feet. And the betrayer was privileged to unite with Christ in partaking of the sacrament. A long-suffering Saviour held out every inducement for the sinner to receive Him, to repent, and to be cleansed from the defilement of sin. This example is for us. When we suppose one to be in error and sin, we are not to divorce ourselves from him. By no careless separation are we to leave him a prey to temptation, or drive him upon Satan's battleground. This is not Christ's method. It was because the disciples were erring and faulty that He washed their feet, and all but one of the twelve were thus brought to repentance.
Christ's example forbids exclusiveness at the Master's Supper. It is true that open sin excludes the guilty. This the Holy Spirit plainly teaches. 1 Corinthians 5:11. But beyond this none are to pass judgment. Yahuwah has not left it with men to say who shall present themselves on these occasions. For who can read the heart? Who can distinguish the tares from the wheat? "Let a man examine himself, and so let him eat of that bread, and drink of that cup." For "whosoever shall eat this bread, and drink this cup of the Master, unworthily, shall be guilty of the body and blood of the Master." "He that eateth and drinketh unworthily, eateth and drinketh damnation to himself, not discerning the Master's body."1 Corinthians 11:28, 27, 29.
When believers assemble to celebrate the ordinances, there are present messengers unseen by human eyes. There may be a Judas in the company, and if so, messengers from the prince of darkness are there, for they attend all who refuse to be controlled by the Holy Spirit. Heavenly angels also are present. These unseen visitants are present on every such occasion. There may come into the company persons who are not in heart servants of truth and holiness, but who may wish to take part in the service. They should not be forbidden. There are witnesses present who were present when Yahushua washed the feet of the disciples and of Judas. More than human eyes beheld the scene.

---
We have taken out from the original article all pagan names and titles of the Father and Son, and have replaced them with the original given names. Furthermore, we have restored in the Scriptures quoted the names of the Father and Son, as they were originally written by the inspired authors of the Bible. -WLC Team
---
WLC Source:
https://www.worldslastchance.com/in-remembrance-of-me.html