JOIN TODAY!
Meet new people from all over the world, make friends, change your status, upload photos, earn points, & so much more! Chat, post comments or questions on our forum, or send private emails to your friends! There is so much to do and Learn here at World's Last Chance! Join our growing Christian Community Today and receive your Free Gift!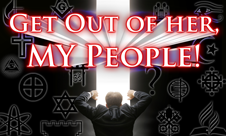 eCourses Completion Status
Freedom of CHOICE remains intact – as it was originally with Adam and Eve.
Deuteronomy 30:19 I call heaven and earth to record this day against you, that I have set before you [a] life and death, blessing and cursing: [b] therefore choose life, that both thou and thy seed may live: Yahushua clearly, is the way of life.
John 14:6 Yahushua saith unto him, I am the way, the truth, and the life: no man cometh unto the Father, but by me.
13 And whatsoever ye shall ask in my name, that will I do, that the Father may be glorified in the Son.
14 If ye shall ask any thing in my name, I will do it.
15 If ye love me, keep my commandments.
16 And I will pray the Father, and he shall give you another Comforter, that he may abide with you for ever;
17 Even the Spirit of truth; whom the world cannot receive, because it seeth him not, neither knoweth him: but ye know him; for he dwelleth with you, and shall be in you.
18 I will not leave you comfortless: I will come to you.
19 Yet a little while, and the world seeth me no more; but ye see me: because I live, ye shall live also.
20 At that day ye shall know that I am in my Father, and ye in me, and I in you.
21 He that hath my commandments, and keepeth them, he it is that loveth me: and he that loveth me shall be loved of my Father, and I will love him, and will manifest myself to him.
Those who do not choose Yahushua - The Way, the truth, and the life and do not keep His commandments [Torah], continue in their sins and are children of the devil:
1 John 3:8- He who sins is of the devil, for the devil has sinned from the beginning. For this purpose the Son of Yahuwah was manifested, that He might destroy the works of the devil. 9 – Whosoever is born of Yahuwah doth not commit sin; for his seed remaineth in him: and he cannot sin, because he is born of Yahuwah. 10 – In this the children of Yahuwah are manifest, and the children of the devil: whosoever doeth not righteousness is not of Yahuwah, neither he that loveth not his brother.
The evidence of one being a child of Yahuwah versus a child of the devil is whether or not a person is doing righteousness.