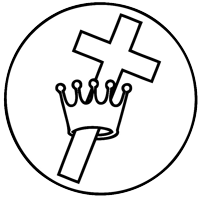 The Church of Christ, Scientist (CCS) is a denomination that frequently appeals to intellectuals. CCS has sought to provide spiritual answers based on a scientific foundation. Yahuwah reads the heart and understands the longing of many for a belief system that is rational and free of error.
As the Creator, Yahuwah has all the answers for Christian Scientists. He graciously invites, "Come now, let us reason together . . . ." (Isaiah 1:18) But the standard by which truth is to be judged is Scripture itself: "To the law and to the testimony. If they speak not according to this word, it is because there is no light in them." (Isaiah 8:20) Following is a list of some of the errors that prevent Christian Scientists from a full understanding of truth:
CCS teaches that "God" is merely a principle – Love – but as nothing more than a principle, God (as they envision it) is devoid of personhood or personality. Scripture, on the other hand, presents the Almighty as a very real being:
CCS teaches that "Jesus" (Yahushua) and "Christ" (the Annointed) refer to two different entities: Yahushua was a human man, while "Christ" is merely the "divine idea." (The Bible makes plain that Yahushua, while born of a virgin, is a human being - not a diety.)
CCS rejects the substitutionary death of Yahushua for sinners, declaring it has no efficacious value whatsoever. This contradicts the Word of Yahuwah that clearly reveals the personal love of a personal Heavenly Father sacrificing His own Son to a very real death by stating: "Yahuwah demonstrates His own love toward us, in that while we were still sinners, Yahushua died for us." (Romans 5:8)
CCS denies that sin exists as a reality. Instead, it is taught that sin is merely a false interpretation of the Divine Mind. Thus sin and sickness are mere illusions. This is directly opposed to Scripture that defines sin as the "transgression of the law." (1 John 3:4) Sin is so serious, that it took the death of Yahushua's only Son to save sinners. Furthermore, Scripture reveals the entire world has suffered as a consequence of sin: "For we know that the whole creation groaneth and travaileth in pain together until now." (Romans 8:22)
CCS denies the death of Yahushua upon the cross and, by extension, His resurrection from the grave. The writers of the New Testament did not lack for words. If Yahushua's "death" were merely symbolic rather than literal, they would have said so. However, Scripture unequivocally states: "For Yahushua also suffered once for sins, the just for the unjust, that He might bring us to Yahuwah, being put to death in the flesh but made alive by the Spirit." (1 Peter 3:18)
Yahuwah understands the longing for solid, logical truth and has
pledged to provide
all truth and wisdom. He now invites His beloved children in CCS to return to Scripture alone for the truths they seek.