JOIN TODAY!
Meet new people from all over the world, make friends, change your status, upload photos, earn points, & so much more! Chat, post comments or questions on our forum, or send private emails to your friends! There is so much to do and Learn here at World's Last Chance! Join our growing Christian Community Today and receive your Free Gift!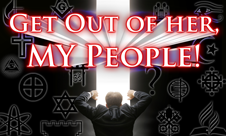 eCourses Completion Status
Discovering Yahuwah's Purpose, His intended Blessings & Peace
Please login to save you quiz
You can move back and forth between the quiz and the lesson to perfect your selection of answers.
Click here to go back to lesson.
QUIZ
---