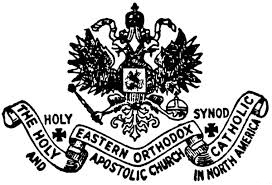 The millions of believers in the various Eastern Catholic Churches (ECC) are among the most devout in the world. Their doctrines call for frequent actions requiring varying degrees of self-denial to which they are faithful to adhere. Yahuwah loves these sincere believers and wants to draw them into a closer relationship with Him than they have ever known. This will require, however, that they lay aside any erroneous beliefs that are not in agreement with the Holy Bible. Following is a partial list of the errors held by the Eastern Catholic Churches.
ECC base their beliefs on tradition and papal decrees more than Scripture, because if certain beliefs contradict the Bible but are nevertheless contained in tradition or papal decree, they are accepted as truth. Yahuwah has never authorized any source of information to take precedence over His Word. The psalmist declares: "Through thy precepts I get understanding: therefore I hate every false way. Thy word is a lamp unto my feet and a light unto my path." (Psalm 119:104-105) Scripture alone is the standard by which all doctrine is to be compared.
The ECC are Trinitarian. Popularity of belief, however, does not guarantee truth. The doctrine of a three-in-one godhead comes directly from paganism. It is not to be found in Scripture which teaches: "Hear O Israel: Yahuwah our Eloah is one!" (Deuteronomy 6:4) The Bible makes plain that Yahushua, while born of a virgin, is a human being - not a diety.
The ECC venerate Mary, the mother of Yahushua, as having been conceived immaculate, i.e., not having inherited a fallen sinful nature like the rest of humanity, and make her co-Mediatrix with Yahushua. The problem with such a belief is two-fold:


It contradicts Scripture, which states: "All have sinned and fallen short of the glory of Yah." (Romans 3:23) None are exempted from this statement save Yahushua Himself: "For He made Him who knew no sin to be sin for us, that we might become the righteousness of El in Him." (2 Corinthians 5:21)

Having a sinless mother would give Yahushua an unfair advantage over the rest of humanity. This was not Yahuwah's plan. Along with every son and daughter of Adam, Yahushua inherited a fallen nature. However, by faith in His Father, He lived a sinless life. "For we have not an high priest which cannot be touched with the feeling of our infirmities; but was in all points tempted like as we are, yet without sin. Therefore He is also able to save to the uttermost those who come to Yah through Him, since He always lives to make intercession for them." (Hebrews 4:15; 7:25)
The ECC worship on Sunday in honor of the resurrection. The irony is, Sunday is not the day on which the Saviour was resurrected because it did not exist in the Julian calendar of His day.
Catholic scholars readily admit that the Catholic Church changed the day of worship from the Biblical lunar Sabbath to Sunday. The problem is, Yahuwah has never authorized anyone to change His divine law. The Sabbath commandment is part of His unchanging law. If the law could be changed, Yahushua need not have died. The divine law is a reflection of the divine character. Both are "holy, just and good." (See Romans 7:12.) To change the divine law would be to claim that it's Author erred and thus is not God.
The majority of the ECC use the Julian calendar for calculating "Pascha" (Easter) which is considered the most important day of the year. The problem is, the Julian solar calendar is not Heaven's appointed method of time-keeping which is luni-solar. It is a pagan calendar and cannot be used to determine any of Yahuwah's holy days. Easter, Christmas and Lent are all pagan observances. Such practices give honor to Yahuwah's enemy and dishonor Yahuwah. This is extremely important because the battle is over worship.
Yahuwah is inviting His devout children in the Eastern Catholic Churches to lay aside the errors that separate them from Him, and follow Him into all truth where their greatest joys await.