JOIN TODAY!
Meet new people from all over the world, make friends, change your status, upload photos, earn points, & so much more! Chat, post comments or questions on our forum, or send private emails to your friends! There is so much to do and Learn here at World's Last Chance! Join our growing Christian Community Today and receive your Free Gift!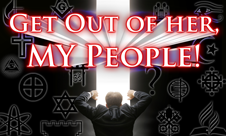 Share Your Appreciation & Encourage Others!
WLC deeply appreciates your heartfelt "Thank You" for receiving the
free book set
and
The Pilgrim's Progress MP3
. We strongly desire for these precious resources to be enjoyed by as many people around the world as possible as they will prove most invaluable for those who are preparing themselves to stand blameless at the Second Coming of Yahushua.
4235
members have written testimonials of their gratitude for the
FREE Membership Gifts
and countless others have emailed us directly about how these resources positively impacted their lives. Your kind words of appreciation will go a long way to encourage others to join WLC to receive these same gifts. WLC kindly thanks you for your help!