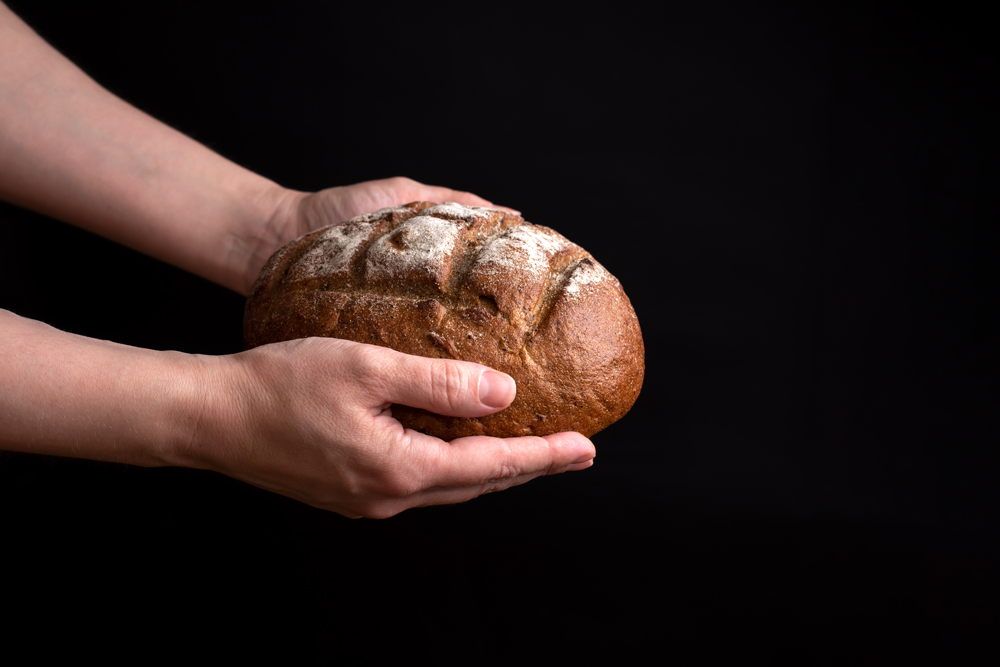 Bread is one of the most basic forms of food. Almost anywhere you go in the world, there is some native form of bread. From tortillas in Mexico to heavy Russian black bread, flaky French croissants, chapati in India and Australian bush bread, there is an almost limitless variety. Germany alone produces more than 200 kinds of bread. So, it's not surprising the Saviour used bread as a symbol in the Lord's Prayer. When properly understood, these seven, short words contain a wealth of wisdom and comfort for Christians living through the intensity of today's world.
The importance of context
Some Bible passages make great sound bites, and the Lord's Prayer is one of them. It can stand alone and is often quoted without any reference to the context in which it was given. However, the context in which Yahushua gave us this example of the perfect prayer is very important. It reveals just what he meant when he said, "Give us this day our daily bread."
Just before Yahushua gave his listeners the Lord's Prayer, he shared principles of effective prayer.
When you pray, you shall not be like the hypocrites. For they love to pray standing in the synagogues and on the corners of the streets, that they may be seen by men. Assuredly, I say to you, they have their reward. But you, when you pray, go into your room, and when you have shut your door, pray to your Father who is in the secret place; and your Father who sees in secret will reward you openly. And when you pray, do not use vain repetitions as the heathen do. For they think that they will be heard for their many words. (Matthew 6:5-7, NKJV)
The "vain repetitions" Christ is talking about are not a non-sensical babble of words. Rather, he's explaining that it is unnecessary to constantly pray to the Father like a beggar, asking Him over and over and over again for things you need. He knows what you need! Good parents provide for their children as a matter of course. They feed their children, provide clothing, a home and education to the best of their abilities. The child doesn't have to ask for what he needs; the parents simply provide it!
Asking for the Bread of Life
And yet, asking for the obvious is the most common type of prayer believers pray. Here, Yahushua says such a prayer isn't necessary. In the very next verse he says, "Therefore do not be like them. For your Father knows the things you have need of before you ask Him." (Matthew 6:8) He then goes on to explain the proper kind of prayer:
In this manner, therefore, pray:
Our Father in heaven,
Hallowed be Your name.
Your kingdom come.
Your will be done
On earth as it is in heaven.
Give us this day our daily bread . . . (Matthew 6:8-11)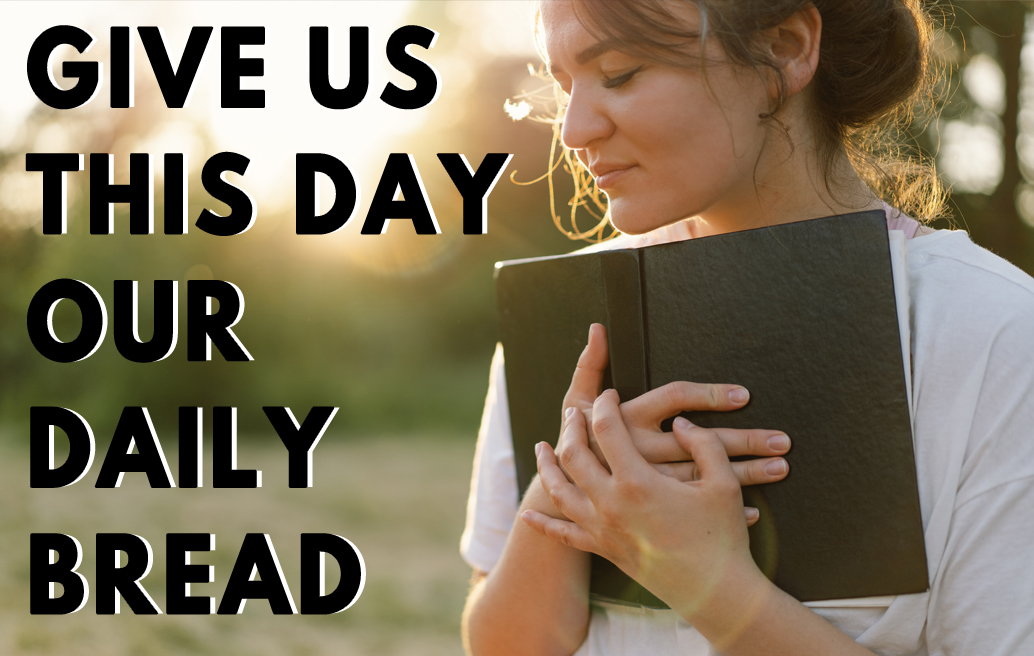 The bread the Saviour is talking about is spiritual bread. Just as physical bread gives physical life, spiritual bread strengthens us spiritually and leads to eternal life. This is what we are to ask the Father for. Yahushua told the disciples, "My meat is to do the will of Him that sent me, and to finish His work." (John 4:34, KJV) The bread we are to seek is knowledge of the will of Yahuwah. When we do this, Yahushua promised, everything else we need will be supplied.
Many Christians are Christians in name only. They prioritize doing the will of Yahuwah only after they have accomplished other goals they set for themselves. This is why Yahushua, just a few verses after giving the Lord's Prayer, warned his hearers to get their priorities straight. He said, "No one can serve two masters; for either he will hate the one and love the other, or else he will be loyal to the one and despise the other. You cannot serve [Yah] and mammon." (Matthew 6:24, NKJV)
Getting Your Priorities Straight
When serving Yahuwah is second to any other consideration, we are serving two masters. This splits our focus, preventing us from obtaining a clear understanding of the will of Yahuwah in our lives. This knowledge is vital because it is the spiritual bread that leads to eternal life. This is especially important in these closing days of earth's history. Stress on the daily level is increasing exponentially. People are becoming more and more divided politically, economically, ideologically and religiously. Yahuwah knew this would happen so He has given us reassurances that if we will prioritize doing His will, He will provide for everything else.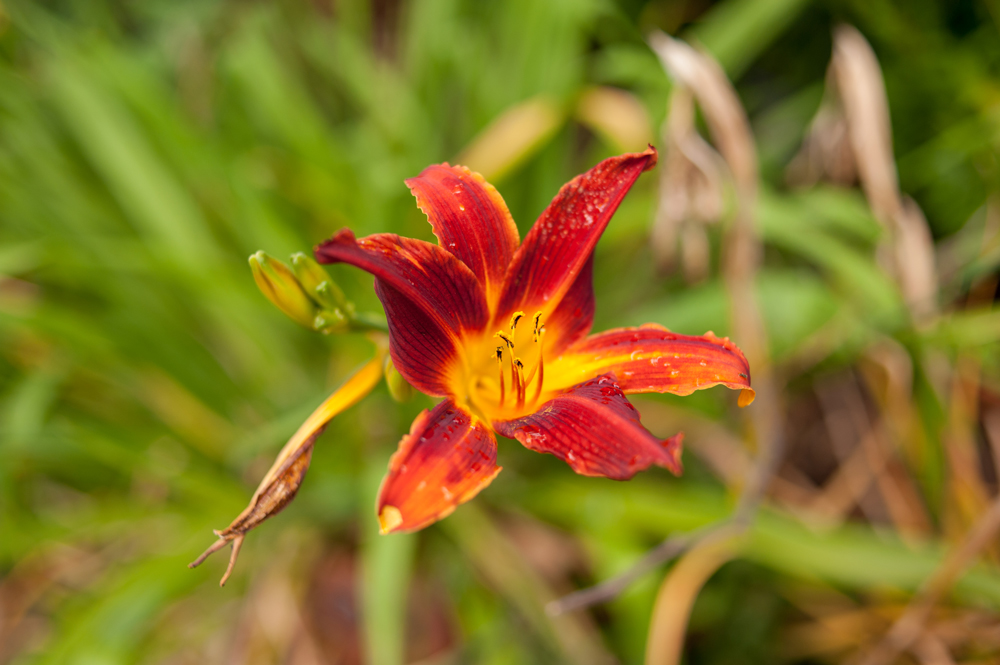 Therefore I say to you, do not worry about your life, what you will eat or what you will drink; nor about your body, what you will put on. Is not life more than food and the body more than clothing? Look at the birds of the air, for they neither sow nor reap nor gather into barns; yet your heavenly Father feeds them. Are you not of more value than they? Which of you by worrying can add one cubit to his stature?
So why do you worry about clothing? Consider the lilies of the field, how they grow: they neither toil nor spin; and yet I say to you that even Solomon in all his glory was not arrayed like one of these. Now if [Yahuwah] so clothes the grass of the field, which today is, and tomorrow is thrown into the oven, will He not much more clothe you, O you of little faith?
Therefore do not worry, saying, 'What shall we eat?' or 'What shall we drink?' or 'What shall we wear?' For after all these things the Gentiles seek. For your heavenly Father knows that you need all these things. But seek first the kingdom of [Yahuwah] and His righteousness, and all these things shall be added to you. (Matthew 6:25-33)
Human parents don't need to be asked to feed and provide for their children. They simply do it as a matter of course! You are a child of Yah. He knows your situation and has promised to provide anything you need. Your part is to prioritize seeking and doing His will. When you do this, your temporal needs will be supplied. Paul told the Philippians, "My God shall supply all your need according to his riches in glory by Christ Jesus." (Philippians 4:19, KJV)