What problems are you facing today? Are you or a loved one struggling with health issues? Family problems? Perhaps there are problems at work or maybe you're dealing with the consequences of a mistake. Do you struggle with anxiety? Whatever the problem is that you are facing, Scripture presents principles that will give you wisdom on how to overcome.

When I was an ignorant-of-how-life-really-works young adult, I assumed that if I could just overcome THIS obstacle or THAT, life would smooth out and become easier. I must be something of a slow learner because it wasn't until I hit middle age that I realized that life—or at least, my life—wasn't like that. Now I realize no one's life is like that. Trials and troubles, conflicts and struggles are simply part of the human experience. Christ himself admitted, "In this world you will have trouble." (John 16:33, NIV)
There's a reason for it, of course, "For He does not afflict willingly, nor grieve the children of men." (Lamentations 3:33, NKJV) The reason is that struggle gives us opportunities to develop our characters. Author Robert Tew astutely observed, "The struggle you're in today is developing the strength you need for tomorrow."
Many people, when burdened with a problem, run away from it. They might try to escape through various means: movies, novels, computer games, drinking, drugs, etc. They might even deny a problem exists simply because they are afraid of not knowing how to handle the situation.
The truth is, there is no telling when a crisis will erupt, or a problem arise. They are just a part of life that is to be expected. The only surety to problems is that everyone has them and if you don't? Well, just wait. It will happen to you, too. Consequently, it is very important that believers develop the spiritual tools to deal with whatever situation confronts us.
Yahuwah triumphant!
Ultimately, it doesn't really matter what the crisis or problem is if you do not have the wisdom, strength, energy, resources, or [fill in the blank] to deal with it. All of these problems are for one purpose only and that is to teach us that we can rely on our heavenly Father to help us out. The good news? Yahuwah has never known defeat! He is a triumphant God. Paul rejoiced in this knowledge, stating, "What then shall we say to these things? If [Yah] is for us, who can be against us? He who did not spare His own son, but delivered him up for us all, how shall He not with him also freely give us all things?" (Romans 8:31-32, NKJV)
Not only is Yahuwah triumphant, but it is His will that His people triumph, too. "And this is the confidence that we have toward Him, that if we ask anything according to His will he hears us. And if we know that He hears us in whatever we ask, we know that we have the requests that we have asked of Him." (1 John 5:14-15, ESV)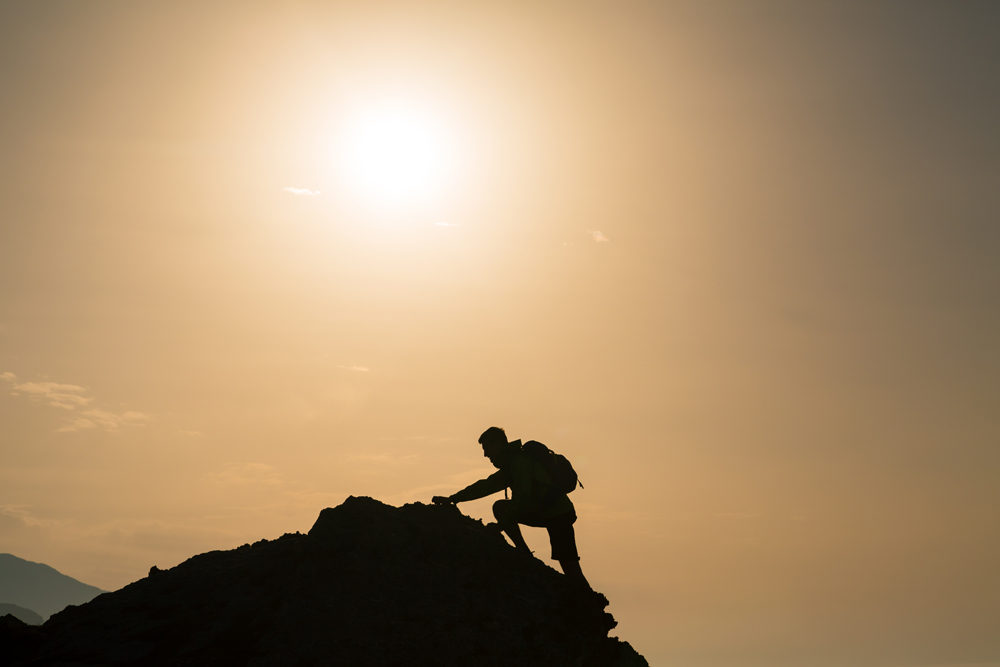 Joshua and the Amorites
The story of Joshua's battle with the Amorites provides a clear illustration of how anyone can use Biblical principles to triumph over overwhelming odds. When confronted with the threat of five kings joining forces against him, Joshua did five things that resulted in ultimate victory for Israel.
Step One: He responded immediately. He did not allow the situation to drag on nor did he try to escape or evade responsibility. He acted promptly.
Step Two: He sought divine wisdom. This is crucial to any victory. The Bible contains wisdom for us, but we have to seek it. Yahuwah honored Joshua's faith, telling him, "Do not fear them, for I have delivered them into your hand; not a man of them shall stand before you." (Joshua 10:8, NKJV)
Step Three: Joshua acted by faith upon the assurance given him and Yahuwah blessed his efforts. "And it happened, as they fled before Israel and were on the descent of Beth Horon, that Yahuwah cast down large hailstones from heaven on them as far as Azekah, and they died. There were more who died from the hailstones than the children of Israel killed with the sword." (Joshua 10:11, NKJV)
This step reveals two important truths. First, it is essential that we seek Yahuwah's assistance. It is not only necessary but effective. Secondly, we should always be grateful for His help. In Psalm 50:15, Yahuwah promises, "Call upon Me in the day of trouble: I will deliver thee, and thou shalt glorify Me." Recognizing and being grateful for Yah's help awakens love which strengthens our faith. This allows us to act promptly as Joshua did, rather than avoiding the issue.
Step Four: Joshua utilized the divine resources available to him.
Then Joshua spoke to Yahuwah in the day when Yahuwah delivered up the Amorites before the children of Israel, and he said in the sight of Israel:
"Sun, stand still over Gibeon;
And Moon, in the Valley of Aijalon." (Joshua 10:12 and 13, KJV.)
Yahuwah has pledged the resources of Heaven to help us, too. Do you remember to call upon those resources when you need help?
Step Five: Joshua followed through to a complete victory. He knew the outcome of his struggle would reflect upon his God before all the heathen in Canaan. He was not content with a partial victory. Word came that the five kings had taken refuge in a cave. Joshua gave orders to block up the cave's entrance so they could not escape. Later, after the fighting was finished, he returned to the cave and slew the kings that had led the war against Israel. Such a resounding victory over hardship glorified Yahuwah and Joshua was quick to acknowledge the victory as Yah's. "Then Joshua said to them, 'Do not be afraid, nor be dismayed; be strong and of good courage, for thus Yahuwah will do to all your enemies against whom you fight.'"
When you have been gifted with Heaven's own resources to fight your battles and conquer your problems, settle for nothing less than a complete victory. Partial victory does not honor Yahuwah the way full and complete victory does. The resources of Heaven are just waiting for your request for aid. So don't wait! "Let us therefore approach the throne of grace with boldness, so that we may receive mercy and find grace to help in time of need." (Hebrews 4:16, NRSV)