In a world of sorrows, the hurting heart wants to know why? Why, if Yah is a god of love, does He not keep bad things from happening?
There are actually very good reasons why Yahuwah does not always prevent tragedies, but He is always present to strengthen and encourage at every step of the way.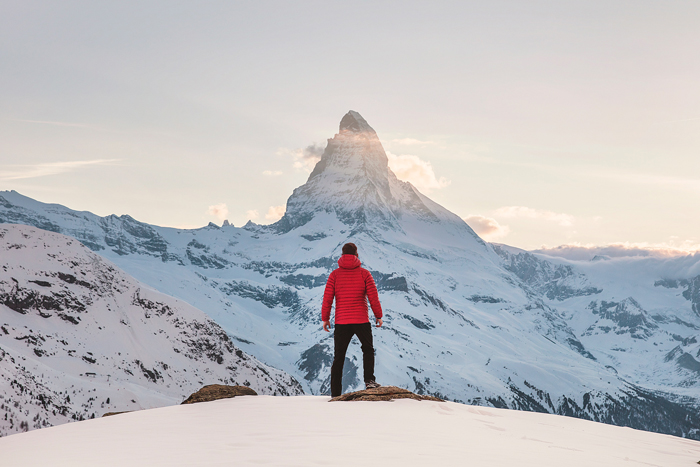 A young man was feeling overwhelmed with problems. His grandmother, seeing his discouragement, told him: "Son, if the mountain were smooth, you couldn't climb it!"
We all like smooth sailing. We prefer care-free living. But reality is that life is full of problems, and tragedies do occur. Many people, when overwhelmed by sorrow, or the sheer intensity of pain, will start to question: "Why? Why is this happening? Where is Yah when you need Him? If He's all-powerful, why did He allow this to happen?"
Believers often feel uncomfortable with these questions. They will tell the sufferer that Yah feels what they feel and He is in control; they'll warn the person struggling not to open the door to doubt … but the one thing they don't do is actually answer these questions.
Yes, these are hard questions. But they're also fair. And the good news is, Yahuwah has answers. He's not afraid of life's hard questions. "Come now, and let us reason together," He invites. (See Isaiah 1:18.)
Following are six reasons why Yahuwah allows bad things to happen.
1. For growth!
"My brethren, count it all joy when you fall into various trials, knowing that the testing of your faith produces patience. But let patience have its perfect work, that you may be perfect and complete, lacking nothing." (James 1:2-4, NKJV)
Trials are growth opportunities! When troubles come, we have a choice: we can either grumble and complain, or we can submit and choose to exercise faith and trust. When we choose to trust, this gives Yahuwah the opportunity to develop in us characters that are fit for Heaven. Gratitude for deliverance develops love. Love awakens trust, which inspires faith in Yah.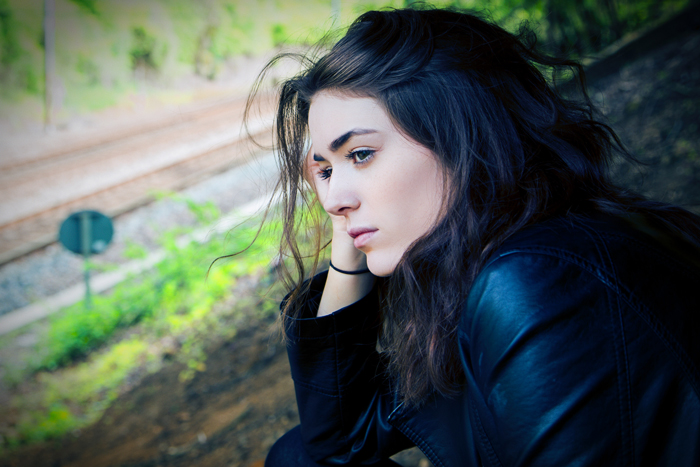 2. You didn't ask!
Strange as it may seem, sometimes things are allowed to happen for no other reason than no one thought to ask otherwise! It can be easy to become lazy in our prayer life. We think, "I don't need to ask. Yah will supply my needs anyway because He knows what I need."
This is presumptuous. There are many times Yahuwah wants to intercede for His children but He cannot because no one asked.
Ezekiel 22 contains an absolutely astonishing statement. In speaking of the destruction of Jerusalem, Yahuwah recounted the sins of Judah and then told Ezekiel: "So I sought for a man among them who would make a wall, and stand in the gap before Me on behalf of the land, that I should not destroy it; but I found no one." (Ezekiel 22:30, NKJV)
This is shocking! This is saying that if Yahuwah had found even one person who cared enough to "stand in the gap" and pray for Israel, Yahuwah could have delayed their sentence longer. In fact, He wanted to! He actively searched for just one man to humble himself, and pray, and seek Yah's blessing. But He could not find anyone willing to do that. The next verse sadly concludes: "'Therefore I have poured out My indignation on them; I have consumed them with the fire of My wrath; and I have recompensed their deeds on their own heads,' says Yahuwah Adonai." (Ezekiel 22:31, NKJV)
3. You are asking for the wrong reasons!
Remembering to pray is not a problem for most people. In fact, it is during times of trial that most people tend to pray! This does not mean that all their prayers are answered. James gives a fascinating insight into why sometimes prayers go unanswered: "You do not have because you do not ask. You ask and do not receive, because you ask amiss, that you may spend it on your pleasures." (James 4:2-3, NKJV)
If your prayers do not seem to be getting answers, analyze if you are asking for yourself. Try asking for someone else. Try asking for Yah! And in everything, ask that His will be done.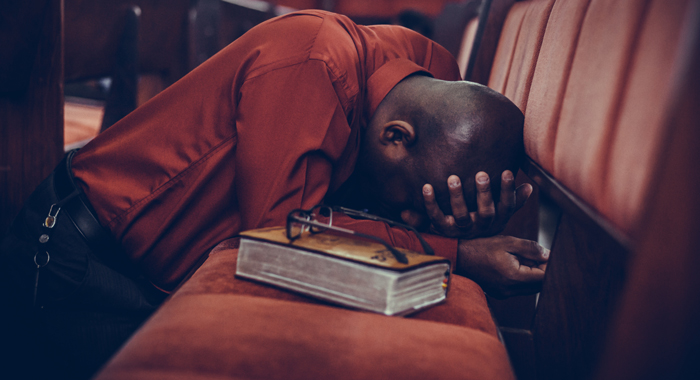 4. Yah may be protecting you!
In his sermon on the mount, the Saviour urged his listeners to pray, and keep on praying. But then he added an explanation for why we may not always receive the answers we are wanting.
Ask, and it will be given to you; seek, and you will find; knock, and it will be opened to you. For everyone who asks receives, and he who seeks finds, and to him who knocks it will be opened. Or what man is there among you who, if his son asks for bread, will give him a stone? Or if he asks for a fish, will he give him a serpent? If you then, being evil, know how to give good gifts to your children, how much more will your Father who is in heaven give good things to those who ask Him! (Matthew 7:7-11, NKJV)
Yahuwah knows the future; we do not. In our ignorance, we may think we need something that He knows would actually hurt us. Because He loves us and wants our happiness, He will never give anything that would cause harm. Trust Yahuwah to protect you from anything that, in the end, would bring you greater harm than the situation currently facing you.
5. So you will learn to rely on Yah!
One of the main reasons trials are allowed is so that we will learn to rely fully on Yahuwah. This lesson cannot be learned in peace and prosperity. It can only be learned through experience: painful experience.
Deuteronomy 13:4 describes the believer's life: "You shall walk after Yahuwah your Elohim and fear Him, and keep His commandments and obey His voice; you shall serve Him and hold fast to Him." Nothing makes the soul "hold fast" to Yah more than desperate need.
During the forty years' wandering in the wilderness, the Children of Israel were repeatedly brought into difficult, and even life-threatening situations for one reason and one reason only: so they would learn to turn to Yahuwah for help in every trouble.
It is as easy for Yahuwah to meet our need before we ask, as it is for Him to supply our needs after we ask, but if He did that, we would never learn the important lessons of trust and waiting upon Him that is so vital for our spiritual development.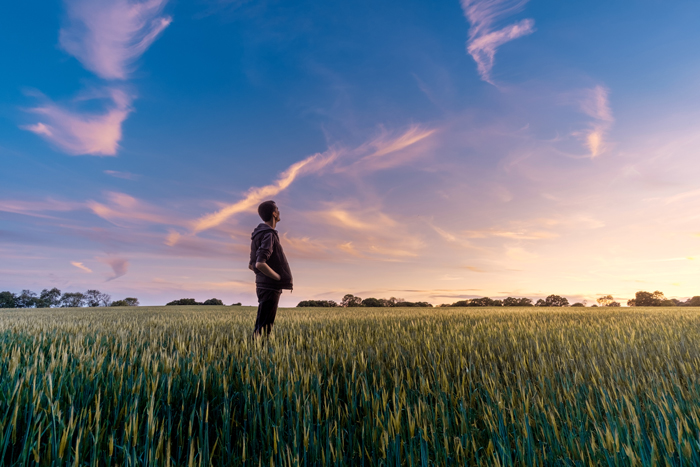 6. Yahuwah has something better in mind.
Yahuwah's hopes and dreams for you are encapsulated in a single wish: He wants you to be happy. That's it! He wants your heart singing with joy. This may be difficult to see and even more hard to trust when you have just lost your job, or your life seems to be collapsing down around your ears, but it is true.
"For I know the thoughts that I think toward you, says Yahuwah, thoughts of peace and not of evil, to give you a future and a hope." (Jeremiah 29:11, NKJV)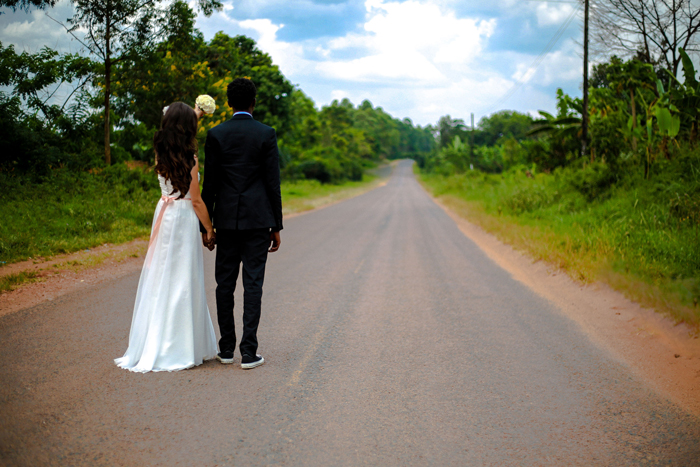 You have plans for your life, but so does your heavenly Father. And, with His foreknowledge, combined with His intimate knowledge of your wants and needs, you can trust Him in all things to know what is best.
What are the stressors in your life? Unpaid bills? Job insecurity? Health issues? Have you lost someone close to you? All of the above? In everything, you can trust in the love, compassion, and good will of your Heavenly Father. His love is infinite and He is working all things out for your good.
"Trust in Yahuwah with all thine heart; and lean not unto thine own understanding. In all thy ways acknowledge him, and he shall direct thy paths." (Proverbs 3:5-6, KJV)
"Commit your way to Yahuwah, Trust also in Him, And He shall bring it to pass." (Psalm 37:5, NKJV)