This is a non-WLC article. When using resources from outside authors, we only publish the content that is 100% in harmony with the Bible and WLC current biblical beliefs. So such articles can be treated as if coming directly from WLC. We have been greatly blessed by the ministry of many servants of Yahuwah. But we do not advise our members to explore other works by these authors. Such works, we have excluded from publications because they contain errors. Sadly, we have yet to find a ministry that is error-free. If you are shocked by some non-WLC published content [articles/episodes], keep in mind Proverbs 4:18. Our understanding of His truth is evolving, as more light is shed on our pathway. We cherish truth more than life, and seek it wherever it may be found.
"If I have told you earthly things, and ye believe not, how shall ye believe, if I tell you of heavenly things? And no man hath ascended up to heaven, but he that came down from heaven, even the Son of man which is in heaven." Yahushua Christ — John 3:12-13

Earth Created Before the Sun: Genesis 1:1-19
Universe is Complete, NOT ever expanding: Genesis 2:1
Earth Measurements Unknown: Job 38:4-5, Job 38:18, Jeremiah 31:37, Proverbs 25:3
Earth is a Disk/Circle, not a ball: Isaiah 40:22, Proverbs 8:27, Job 38:13-14
Earth Measured with a Line, not a curve: Job 38:4-5
Waters are Straight, not curved: Job 37:10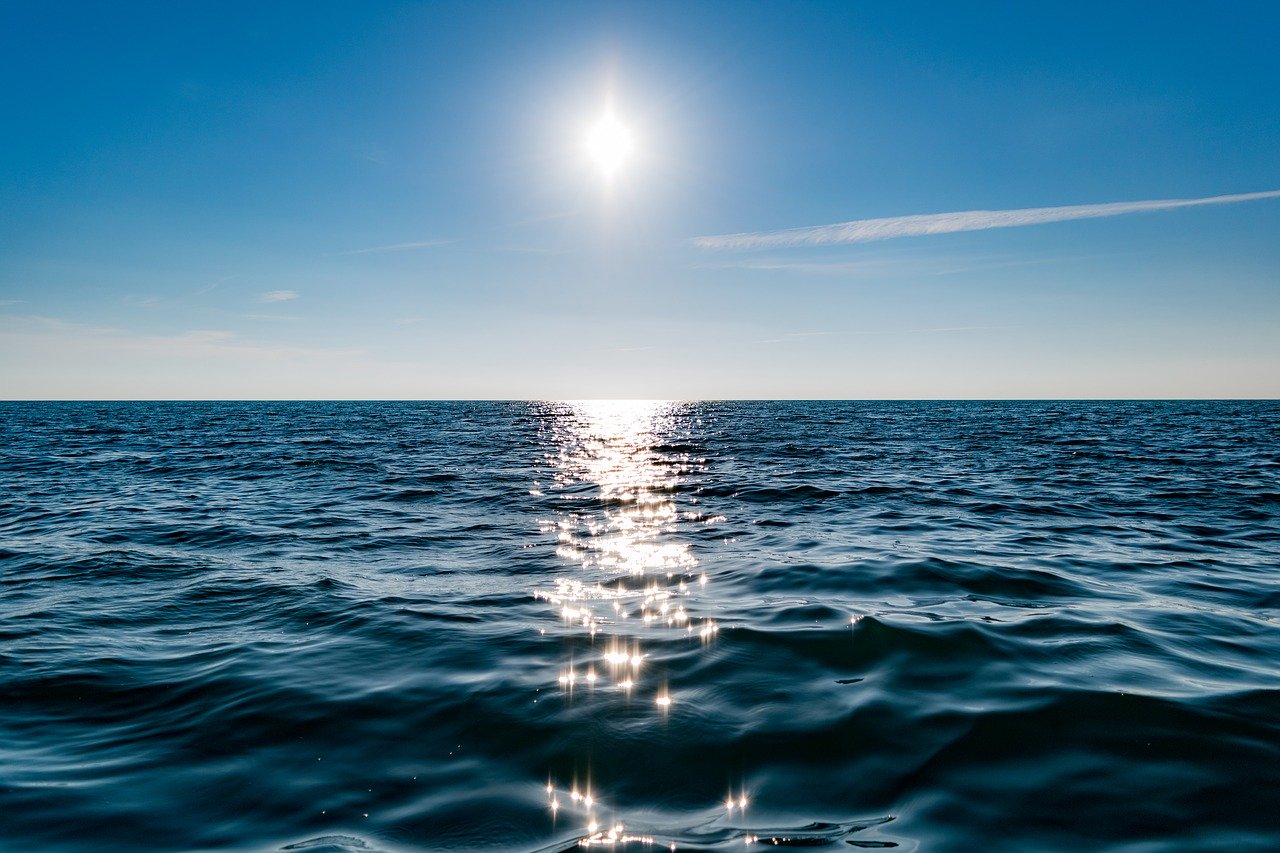 Earthquakes shake Earth, and does not move: 2 Samuel 22:8 [This a song by David], Isaiah 13:13, Revelation 6:12-13
Earth is fixed and immovable: 1 Chronicles 16:30, Psalm 33:9, Psalm 93:1, Psalm 96:10, Psalm 104:5, Psalm 119:89-90, Isaiah 14:7, Isaiah 45:18, Zechariah 1:11, Luke 8:17, Hebrews 11:10, 2 Peter 3:5 [earth standing]
Earth has Pillars, and hangs on nothing: 1 Samuel 2:8, Job 9:6, Job 26:7, Psalm 75:3, Acts 7:49
Earth has a Face (a geometrical flat surface): Genesis 1:29, Genesis 4:14, Genesis 6:1, Genesis 6:7, Genesis 7:3, Genesis 7:4, Genesis 8:9, Genesis 11:8, Genesis 11:9, Genesis 41:56, Exodus 32:12, Exodus 33:16, Numbers 12:3, Deuteronomy 6:15, Deuteronomy 7:6, 1 Samuel 20:15, 1 Kings 13:34, Job 37:12, Psalm 104:30, Jeremiah 25:26, Jeremiah 28:16, Ezekiel 34:6, Ezekiel 38:20, Ezekiel 39:14, Amos 9:6, Amos 9:8, Zechariah 5:3, Luke 12:56, Luke 21:35
Waters have a Face (a geometrical flat surface): Genesis 1:2, Genesis 7:18, Job 38:30
In reference to Genesis 1:2, have you ever heard of the abyssal plains? Abyssal plains cover more than 50% of earth. Also they are some of the flattest smoothest areas on earth. It is impossible for the abyssal plains to cover more than 50% of the earth and for the earth to be a sphere, perhaps, the earth is "flat?"
Sky has a Face (a geometrical flat surface): Matthew 16:3, Luke 12:56
Earth has Ends: Deuteronomy 28:49, Deuteronomy 28:64, Deuteronomy 33:17, 1 Samuel 2:10, Job 37:3, Job 38:13, Psalm 46:9, Psalm 48:10, Psalm 59:13, Psalm 61:2, Psalm 65:5, Psalm 67:7, Psalm 72:8, Psalm 98:3, Psalm 135:7, Proverbs 17:24, Proverbs 30:4, Isaiah 5:26, Isaiah 26:15, Isaiah 40:28, Isaiah 41:5, Isaiah 41:9, Isaiah 42:10, Isaiah 43:6, Isaiah 45:22, Isaiah 48:20, Isaiah 49:6, Isaiah 52:10, Jeremiah 10:13, Jeremiah 16:19, Jeremiah 25:31, Jeremiah 25:33, Jeremiah 51:16, Daniel 4:22, Micah 5:4, Zechariah 9:10, Matthew 12:42, Luke 11:31, Acts 13:47
Earth has 4 Corners/Quarters: Jeremiah 9:26, Jeremiah 25:23, Isaiah 11:12, Ezekiel 7:2, Ecclesiastes 1:6, Revelation 7:1, Revelation 20:8

Earth has Foundations: Job 38:4, Psalm 82:5, Psalm 102:25 , Psalm 104:5, Proverbs 8:29, Isaiah 22:18, Isaiah 24:18, Isaiah 40:21, Isaiah 48:13, Isaiah 51:13, Isaiah 51:16, , Micah 6:2, Zechariah 12:1, Hebrews 1:10

Earth is Yahuwah's Footstool
Matthew 5:35 "Nor by the earth; for it is his footstool: neither by Jerusalem; for it is the city of the great King."
Isaiah 66: 1 "Heaven is my throne, and earth is my footstool: what house will ye build me? saith Yahuwah: or what is the place of my rest?"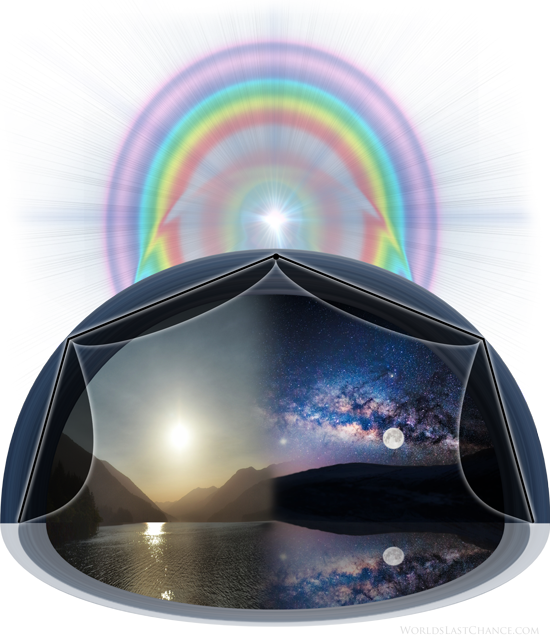 The (1) Firmament/Dome/Vaulted Dome, and expanse created thereby and upon where God's throne exists: Genesis 1:6-8, Genesis 1:14-18, Genesis 1:20, Genesis 7:11, Genesis 8:2, Job 9:8, Job 26:7, Job 28:24, Job 37:3, Job 37:18, Psalm 19:1, Psalm 148:4, Psalm 150:1, Proverbs 8:28, Isaiah 40:22, Isaiah 42:5, Isaiah 44:24, Isaiah 45:12, Isaiah 48:13, Ezekiel 1:22-26, Ezekiel 10:1, Daniel 12:3, Amos 9:6, Acts 7:56, Revelation 4:6, Revelation 6:14
For we are told in Psalm 19:1, "The heavens declare the glory of God; and the firmament sheweth his handywork." A man who is determined to undermine the scriptural proof of the firmament, undermines the handywork of God.

For those who believe the firmament to have disappeared after the flood, why is it that King David wrote the following in Psalm 148:4: "Praise him, ye heavens of heavens, and ye waters that be above the heavens." You see, the same waters that were held back by the firmament in Genesis 1:6-8 continue to hold back the waters after the great flood even till this very moment.

The following notes are a response to those who deny that a physical "firmament/dome" structure is being stretched above our heads.

Genesis 1:6-8 – With understanding the properties of water, it requires a physically hardened substance to keep it contained. Thus, a dome/firmament is not only logical, but is within the proper context of scripture.

"He stretcheth out the north over the empty place, and hangeth the earth upon nothing." (Job 26:7 – KJV) From the "north" is being "stretched" over what empty place?

"Hast thou with him spread out the sky, which is strong, and as a molten looking glass?" (Job 37:18) The premise of this verse is a "question" being posed, in oder to put "man" in perspective to the Creator. In that teaching moment God reveals a truth about the "expanse," that it is "strong" just like a "molten looking glass."
"It is he that sitteth upon the circle of the earth, and the inhabitants thereof are as grasshoppers; that stretcheth out the heavens as a curtain, and spreadeth them out as a tent to dwell in:" (Isaiah 40:22 – KJV) This verse shares the same language Job 26:7. What in the "heavens" is being "stretched out" as a curtain? What in the "heavens" are "spread out that would allow us to live under it as a "tent?"


"Thus saith Yahuwah thy redeemer, and he that formed thee from the womb, I am

Yahuwah

that maketh all things; that stretcheth forth the heavens alone; that spreadeth abroad the earth by myself;" (Isaiah 44:24 – KJV) Again, what is being "stretched" in the heavens?


"I have made the earth, and created man upon it: I, even my hands, have stretched out the heavens, and all their host have I commanded." (Isaiah 45:12 -KVJ) This verse, Isaiah 45:12, is in agreement with Job 26:7 and Job 37:18, as well as, there is no contradiction within the inspired words of God. Only a fool is willing to declare God a liar by stating that His hands have NOT stretched out the heavens." Let God be true and every man a liar." (Romans 3:4)


"Mine hand also hath laid the foundation of the earth, and my right hand hath spanned the heavens: when I call unto them, they stand up together." (Isaiah 48:13 – KJV) What is being "spanned" by God in the heavens?


Ezekiel 1:22-26, Ezekiel 10:1 – The analogies of the "firmament" make no sense without a literal "firmament."


"And they that be wise shall shine as the brightness of the firmament; and they that turn many to righteousness as the stars for ever and ever." (Daniel 12:3 – KJV) Just as the firmament is described as firm like a molten looking glass, it has a hardened surface from which a "shine" can occur.


"Who builds his upper chambers in the heavens and founds his vault upon the earth;" (Amos 9:6a – ESV) – Vaults are sealed to a surface to contain the contents within, maybe even a firmament?


"And he said, 'Behold, I see the heavens opened, and the Son of Man standing at the right hand of God.'" (Acts 7:56 – KJV) If the "heavens" are only the open expanse/sky, why would it have to be re-opened? What is being "opened?" Perhaps, the firmament?


"and before the throne there was as it were a sea of glass, like crystal." (Revelation 4:6a – KJV) See also Job 37:18.


"The sky vanished like a scroll that is being rolled up, and every mountain and island was removed from its place." (Revelation 6:14 – KJV) What is being "departed as a scroll when it is rolled together?"


If anyone is causing a divide/wedge over the true existence of the dome/firmament it is the obstinance of the man to reject God's Word for His descriptions of His firmament.

Sun Moves, not the Earth:

Genesis 15:12, Genesis 15:17, Genesis 19:23, Genesis 32:31, Exodus 17:12, Exodus 22:3, Exodus 22:26, Leviticus 22:7, Numbers 2:3, Numbers 21:11, Numbers 34:15, Deuteronomy 4:41, Deuteronomy 4:47, Deuteronomy 11:30, Deuteronomy 16:6, Deuteronomy 23:11, Deuteronomy 24:13, Deuteronomy 24:15, Joshua 1:15, Joshua 8:29, Joshua 10:27, Joshua 12:1, Joshua 13:5, Joshua 19:12, Joshua 19:27, Joshua 19:34, Judges 8:13, Judges 9:33, Judges 14:18, Judges 19:14, Judges 20:43, 2 Samuel 2:24, 2 Samuel 3:35, 2 Samuel 23:4, 1 Kings 22:36, 2 Chronicles 18:34, Psalm 50:1, Psalm 113:3, Ecclesiastes 1:5, Isaiah 41:25, Isaiah 45:6, Isaiah 59:19, Jeremiah 15:9, Daniel 6:14, Amos 8:9, Jonah 4:8, Micah 3:6, Nahum 3:17, Malachi 1:11, Matthew 5:45, Mark 16:2, Ephesians 4:26, James 1:11
NOTE: The Bible uses words that describe the sun, with only a few known exceptions, as "moving," though some believe that words like "rising" and "down" imply the sun is moving "up" and "down" over the alleged curvature of the earth. In addition to spinning globe earth believing Christians completely missing the fact that the Bible uses words which describe the sun as "moving" they also fail to analyze the original Hebrew and Greek meaning of those same words. The original Hebrew and Greek words have meanings, such as, to come, to go, to irradiate (or shoot forth beams), to appear, as soon as it appears, eastside, eastward, an entrance, the west, by which came, as cometh, in coming, entering, entrance into, entry, where goeth, westward. And, these words are relating to the placement ("direction") of the sun in relation to the context of the particular Biblical account. Unless one is willing to depart from the true meanings of these words and cause contradictions with other verses that state the earth as being FLAT, there is no case to be made for the sun to be "rising or "going down" over the alleged curvature of the imaginary and unprovable ball/sphere shaped earth.
Sun STOPS moving: Isaiah 60:20, Job 9:7, Joshua 10:12-14, Habakkuk 3:11
Sun moves BACKWARDS: 2 Kings 20:8-11
Moon has its own Light: Genesis 1:16, Isaiah 13:10, Isaiah 30:26, Isaiah 60:19-20, Jeremiah 31:35, Ezekiel 32:7, Matthew 24:29, Mark 13:24, Revelation 21:23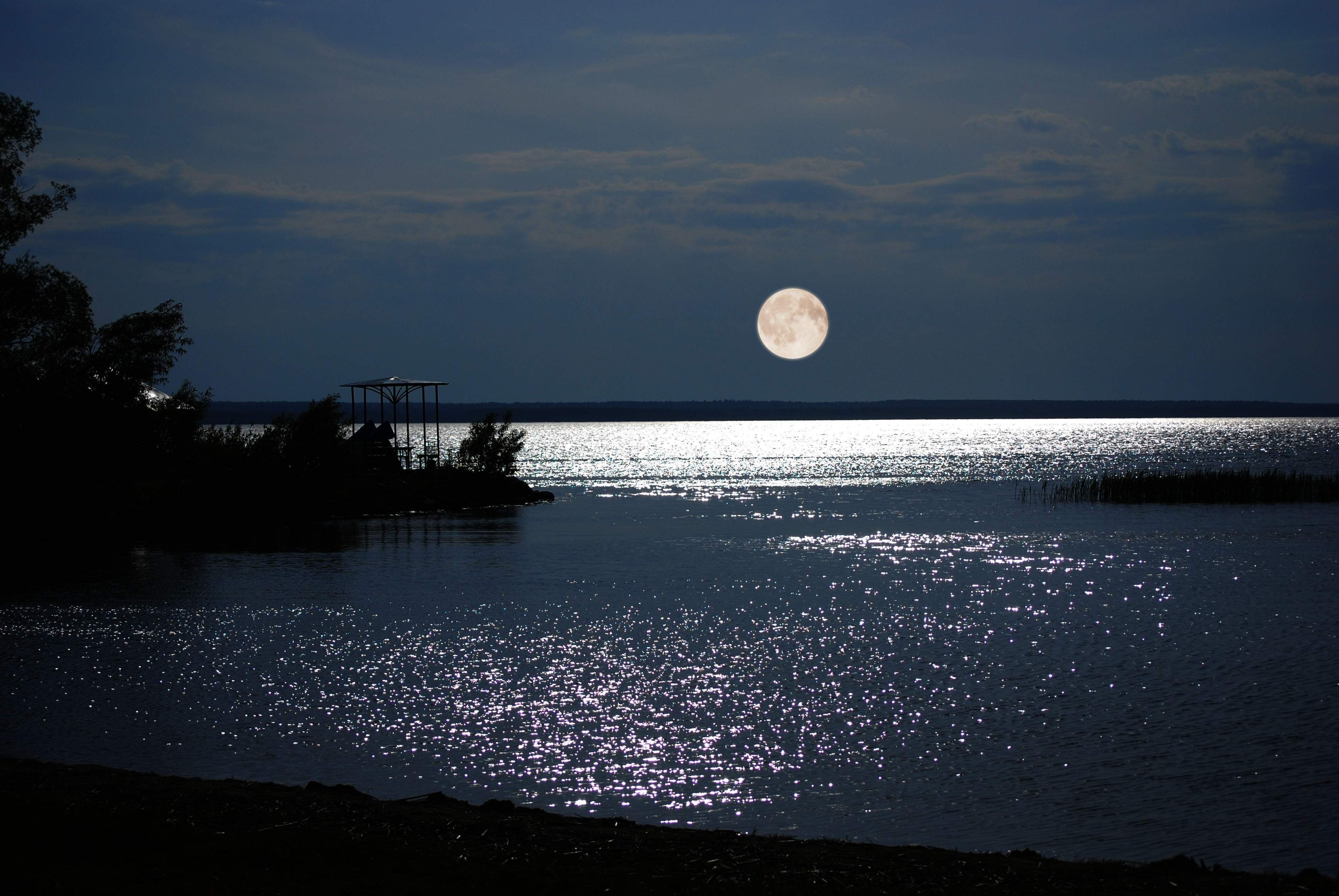 High Altitude Perspectives: Daniel 4:11, Daniel 4:20, Matthew 4:8

Everyone Sees Yahushua: Revelation 1:7
New Jerusalem, the HUGE cube: Revelation 21:15-17
"Breadth", spread out FLAT, of the Earth: Genesis 13:17, Job 38:18, Isaiah 8:8, Isaiah 42:5 ("spread out the earth"), Revelation 20:9
Voice of Creation goes out in a "line" through all the earth: Psalm 19:4
Matthews Bible from 1537 says "Flat Earth": 2 Samuel 11:11
Flat Earth Prophecy: Isaiah 40:4-5 correlates with Revelation 1:7 [All see Him – together/at same time]
Creation Worshippers (Heliocentric Sun-god worshippers): Deuteronomy 4:19, Deuteronomy 17:3, 2 Kings 23:5, Jeremiah 8:2, Acts 7:42-43, Acts 14:8-20
Lucifer/Satan's Conspiracy to unite the world against Yahushua's throne which is above the Firmament: Genesis 11:1-9; Psalm 2; Isaiah 14:12-15; Revelation 12:7-9


God's Word is ALWAYS Faithful and True:
Jeremiah 42:5, Revelation 3:14, Revelation 19:11, Revelation 21:5, Revelation 22:6
---
This is a non-WLC article published at https://shakingmyheadproductions.com/).

We have taken out from the original article all pagan names and titles of the Father and Son, and have replaced them with the original given names. Furthermore, we have restored in the Scriptures quoted the names of the Father and Son, as they were originally written by the inspired authors of the Bible. -WLC Team