Seal of Yahuwah = Divine Protection


The Seal of Yahuwah encompasses far more than has previously been understood. It offers spiritual protection to all who live in accordance with the divine law. This includes worship on the seventh-day Sabbath, New Moons, and yearly Feasts.
What do you give the person who has everything?
Seriously. What would you give the person who needed nothing?
You wouldn't give even your best attempt at a painting or sculpture to Michelangelo. You wouldn't give a plate of chocolate chip cookies to Julia Child or sew a shirt for Christian Dior.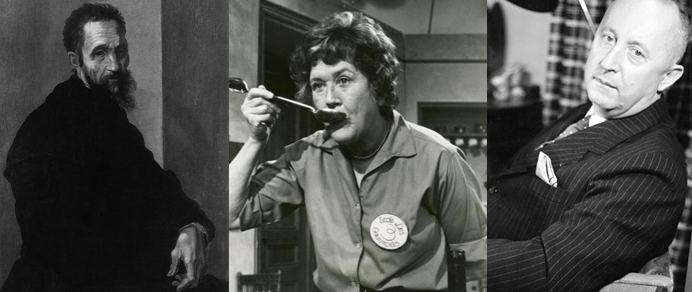 When words are not enough, a heart full of love longs to show the love felt by some action. So what do you give the person who has everything?
The problem is even greater when you want to give the Heavenly Father a gift. What could you possibly give to the Creator that He doesn't already have, hasn't already thought of or can't make for Himself just by saying the words?
When words are not enough, when no gift is sufficient, when a heart overflowing with love yearns for some way to demonstrate that love, there is only one thing left. Willing obedience.
When all the man-made traditions are laid aside, there are not very many things the Creator actually requests of His creatures. "He has shown you, O man, what is good; and what does Yahuwah require of you but to do justly, to love mercy, and to walk humbly with your Eloah?" (Micah 6:8) The only thing for which the great heart of infinite love yearns is willing obedience from a heart filled with love.
That's it. Willing obedience from a heart full of love.
The Gift of Obedience
Sadly, too many people would rather give something, anything, else. They would rather cling to man-made traditions and requirements. The often difficult to fulfill obligations of pharisaical rules feed human pride and make them feel better about themselves. They are like an angry Namaan when Prophet Elisha told him that to be cleansed of leprosy all he had to do was wash in the Jordan River.
But Naaman was wroth, and went away, and said, Behold, I thought, He will surely come out to me, and stand, and call on the name of Yahuwah his Eloah, and strike his hand over the place, and recover the leper.
Are not Abana and Pharpar, rivers of Damascus, better than all the waters of Israel? may I not wash in them, and be clean? So he turned and went away in a rage. (2 Kings 5:11-12)
When the Creator's simple requirements for worship are presented to many, they are too often quick to draw back, complaining of great difficulty and inconvenience. The words of Namaan's servants, begging him to reconsider, are just as applicable to people today as they were then: "If the prophet had bid thee do some great thing, wouldest thou not have done it? How much rather then, when he saith to thee, Wash, and be clean?" (2 Kings 5:13)
Worship of the Creator is of far more importance than the majority of people realize. Scripture records an intriguing event to take place in the near future:
And after these things I saw four angels standing on the four corners of the earth, holding the four winds of the earth, that the wind should not blow on the earth, nor on the sea, nor on any tree.
And I saw another angel ascending from the east, having the seal of the living Yahuwah: and he cried with a loud voice to the four angels, to whom it was given to hurt the earth and the sea,
Saying, Hurt not the earth, neither the sea, nor the trees, till we have sealed the servants of our Yahuwah in their foreheads.
And I heard the number of them which were sealed: and there were sealed an hundred and forty and four thousand of all the tribes of the children of Israel." (Revelation 7:1-4, KJV)
The seal of Yahuwah is the most precious spiritual gift available to every soul living on earth. Only the seal of Yahuwah can provide eternal life and the spiritual protection necessary to face the days ahead when the wrath of Yah shall be poured out unmixed with mercy upon an unrepentant world.
[Yahuwah's] judgments will be visited upon those who are seeking to oppress and destroy his people. His long forbearance with the wicked emboldens men in transgression, but their punishment is none the less certain and terrible because it is long delayed. … To our merciful Yahuwah the act of punishment is a strange act. … "[Yahuwah] is slow to anger, and great in power, and will not at all acquit the wicked." [Nahum 1:3] By terrible things in righteousness he will vindicate the authority of his downtrodden law. The severity of the retribution awaiting the transgressor may be judged by [Yahuwah's] reluctance to execute justice. The nation with which he bears long, and which he will not smite until it has filled up the measure of its iniquity in [Yahuwah's] account, will finally drink the cup of wrath unmixed with mercy.1
The mark of the beast has been pondered over, preached on and argued about for generations. But the one thing that will protect you from the mark of the beast is glossed over and understood by few. As demonstrated in other articles on WLC, the seal of Yahuwah is received when the repentant believer worships the Creator on His holy seventh-day Sabbath, calculated by His luni-solar calendar. Diligent study of the Scripture, however, has impressed upon the minds of the WLC team that the seal of Yahuwah encompasses more than just the weekly Sabbath (lunar Sabbath). It includes all Yahuwah's holy days because it is given only to the obedient heart.
There are three categories of holy days when all are invited to worship their Maker:
Weekly Sabbaths
Monthly New Moons
Yearly Feasts
Weekly Sabbaths
Scripture enjoins worship on the seventh day of every week:
Remember the Sabbath day, to keep it holy. Six days shalt thou labour, and do all thy work: but the seventh day is the Sabbath of Yahuwah thy Eloah: in it thou shalt not do any work, thou, nor thy son, nor thy daughter, thy manservant, nor thy maidservant, nor thy cattle, nor thy stranger that is within thy gates: for in six days Yahuwah made heaven and earth, the sea, and all that in them is, and rested the seventh day: wherefore Yahuwah blessed the Sabbath day, and hallowed it. (Exodus 20:8-10)
There are four weekly Sabbaths in every lunation (month on the luni-solar calendar).
Monthly New Moons
New Moons are holy days that begin each new month and the point at which the weekly cycle begins again for the new month. The accuracy of Yahuwah's appointed method of time-keeping, the moon, is why it has been called a faithful witness. "It shall be established for ever as the moon, and as a faithful witness in heaven." (Psalm 89:37) There are 12 or 13 lunations every solar year, every one of which begins with a New Moon worship day.
Yearly Feasts
Yahuwah's annual feasts are all listed in Leviticus 23 where the observance of them is repeatedly commanded as a perpetual covenant. These feasts are:
Passover
Feast of Unleavened Bread
Wave sheaf
Feast of Trumpets
Day of Atonement
Feast of Tabernacles
People do not like to obey these simple requirements. They find them inconvenient, even embarrassing, to admit to friends and co-workers that one keeps the Jewish feasts! No one likes to be different and worshipping the Creator of All by a different calendar does make one different. Very different.
The world is ripening for its destruction. [Yahuwah] can bear with sinners but a little longer. They must drink the dregs of the cup of his wrath unmixed with mercy. Those who will be heirs of [Yah] and joint-heirs with [Yahushua the anointed] to the immortal inheritance, will be peculiar. Yes, so peculiar that [Yahuwah] places a mark upon them as his, wholly his. Think ye that [Yahuwah] will receive, honor and acknowledge a people so mixed up with the world that they differ from them only in name? …It is soon to be known who is on [Yahuwah's] side, who will not be ashamed of [Yahushua]. Those who have not moral courage to take their position conscientiously in the face of unbelievers, and leave the fashions of the world, and imitate the self-denying life of [the Saviour], are ashamed of him, and do not love his example.2
So. What do you give the Being who, literally, has everything? Willing obedience from a heart full of love. Wise parents teach their children to express gratitude because gratitude for gifts bestowed awakens love and trust. Yahuwah knew that His creatures needed to have a way to demonstrate their love for Him. He lovingly provided a way in which that could be done: setting aside His holy days for worship.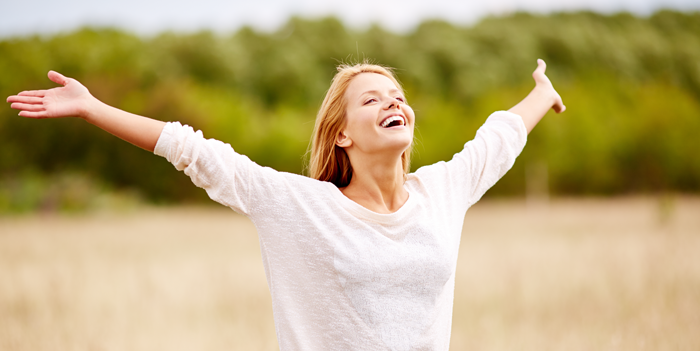 Satan tempts many to view worship days as the stamp that guarantees their ticket to Heaven. Nothing could be further from the truth! "Yahuwah is a spirit; and they that worship Him must worship Him in spirit and in truth." (John 4:24) Worship that is viewed as an obligation is not true worship.
The highest form of worship is
willing obedience.
The dictionary defines worship as an act: "To adore; to pay divine honors to; to reverence with supreme respect and veneration … To honor with extravagant love and extreme submission…."3
True worship can only come from a heart of love. Willing obedience, then, is the highest form of worship. It is not, nor can it be, an act designed to procure favor. If it is, than by definition, it is not worship.
The Redeemed Receive the Seal of Yahuwah
In His sermon on the mount, the Saviour explained the difference between those who are lost and those who, in the end, shall be saved:
Not every one that saith unto me, Lord, Lord, shall enter into the kingdom of heaven; but he that doeth the will of my Father which is in heaven.
Many will say to me in that day, Lord, Lord, have we not prophesied in thy name? and in thy name have cast out devils? And in thy name done many wonderful works?
And then will I profess unto them, I never knew you: depart from me, ye that work iniquity. (Matthew 7:21-23)
The lost will not be just those in open rebellion. Many who claim to be Christians, who have worked at their religion, who have "worshipped" as a means to an end (guaranteeing their entrance to Heaven) will, ultimately be lost. Those who receive the seal of Yahuwah are those who have entered into a close, intimate friendship with the Redeemer and His Father. They have done the will of the Creator because they love Him. Period. To know Yah is to love Him. If you know Him, you will love Him and if you love Him, you will want to obey Him in all things, including when to worship.
John the Beloved understood this:
Hereby we do know that we know him, if we keep his commandments.
He that saith, I know him, and keepeth not his commandments, is a liar, and the truth is not in him.
But whoso keepeth his word, in him verily is the love of Yahuwah perfected: hereby know we that we are in him.
He that saith he abideth in him ought himself also so to walk, even as he walked. (1 John 2:3-6)
Worship days: opportunities for gratitude
A close and loving relationship is simply not possible when gratitude and love are withheld or when efforts are not put forth to make the other person happy. Yahuwah, as the Creator of All, understood this. He does not need your worship. He does not even need your gratitude. But you need to give it.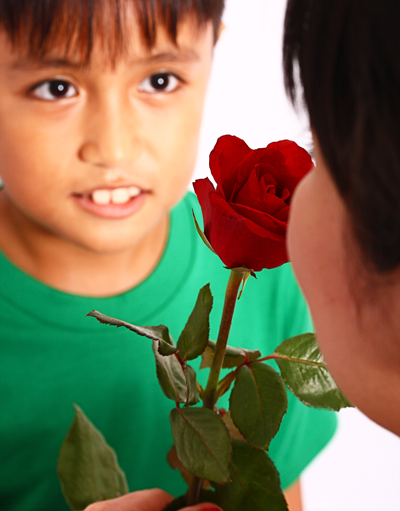 It was to meet this need in the human heart that the Creator, clear back at the creation of the world, set aside the seventh day and New Moons4 as days of rest and repose: "And on the seventh day Elohim ended His work which He had made; and He rested on the seventh day from all His work which He had made. And Elohim blessed the seventh day, and sanctified it: because that in it He had rested from all His work which Elohim created and made." (Genesis 2:2 and 3.)
With the entrance of sin, a great gulf was fixed between fallen sinners and the holy, divine Father. It was to bridge this gulf, to bring the fallen into a closer communion with Him, that the Father instituted the yearly feasts. It was His intent that, as the people gathered at appointed times throughout the year they would remember with gratitude and love, His blessings and protection.
A good parent will arrange circumstances to provide their child with opportunities to give back to the parent. Daddy does not really need another tie. Mommy does not need another pincushion or a lop-sided cake. But because the child needs to experience the joy of giving, wise parents provide their children with the opportunity to do so. By requiring the children to say "thank you" for everything that is given to them, whether it be a simple glass of water, or a meal or a present, the child is developing love and recognition that the parent is the loving giver. The child, as the receiver, is thus developing gratitude and this, in turn, develops love.This is the real value of worship and the purpose for faithfully setting aside weekly, monthly and yearly times to worship: gratitude that begets love.
The Heavenly Father requires the observance of holy days as a process of generating gratefulness in our hearts for all He does for us. This is very obvious in an agrarian society. Crops grow because "He maketh his sun to rise on the evil and on the good, and sendeth rain on the just and on the unjust." (Matthew 5:45) Today, when most people purchase their food from grocery stores or markets, it is even more important to take the time to realize from whence our blessings come, and acknowledge the goodness and generosity of the provider.
When gratitude is awakened in the heart of the believer, love is awakened and trust is deepened. This is how the individual enters into a close and intimate friendship with the Saviour so that, at last, He will accept them because He knows them. The word "know" in Scripture is significant. It conveys a much deeper knowledge than a surface acquaintance. "And Adam knew Eve his wife; and she conceived and bare…" (Genesis 4:1) Those who cry, Lord! Lord! have had a surface acquaintance with Him. But only those who are intimate with Him are those He truly knows, because they know Him.
Is it possible to be saved without ever worshipping on Yah's holy days? Of course. Scripture assures us Yahuwah does not condemn sins of ignorance. "The times of this ignorance Yahuwah winked at; but now commandeth all men every where to repent." (Acts 17:30) Sins of ignorance are not held against any who sincerely desire to do what is right. However, none who know Yahuwah's requirements can, with impunity, continue to disregard them. This would be living in open rebellion.
Yahuwah's intimate friends, those who love and adore Him, will gather at appointed times, by His appointed calendar, throughout all eternity. "And it shall come to pass, that from one new moon to another, and from one sabbath to another, shall all flesh come to worship before me, saith Yahuwah." (Isaiah 66:23) Now is your opportunity to get to know the One who loves you like no other. Commit to worship Him on His holy days, calculated by His original calendar. The rewards for sharing a close friendship with your Maker are as infinite as eternity.
---
1 Ellen G. White, The Great Controversy, p. 627.
2 Ellen G. White, Spiritual Gifts, Vol. 4b, p. 77.
3 Noah Webster, American Dictionary of the English Language, 1828 ed.
4 The fact that New Moons were instituted at Creation is proven by the fact that the luni-solar calendar itself was Yahuwah's appointed method of time-keeping from the Creation of the world. Genesis 1:14-15 states: "And Elohim said, Let there be lights in the firmament of the heaven to divide the day from the night; and let them be for signs, and for seasons, and for days, and years: And let them be for lights in the firmament of the heaven to give light upon the earth: and it was so." The word translated "signs" comes from ôwth, #226. It means a beacon, monument or sign. The word translated "seasons" comes from mô'êd, #4150. It refers to the worshipping assemblies of Yah's people and is used throughout Leviticus 23 to refer to the yearly festivals.