Fear Yahuwah


Heaven has a startling message for the final generation: "Fear Yahuwah." Every area of the life is affected when one lives in the fear of Yahuwah. The fear of Yahuwah prepares the saints to meet the Saviour at His return and gives them their mission in earth's closing hours.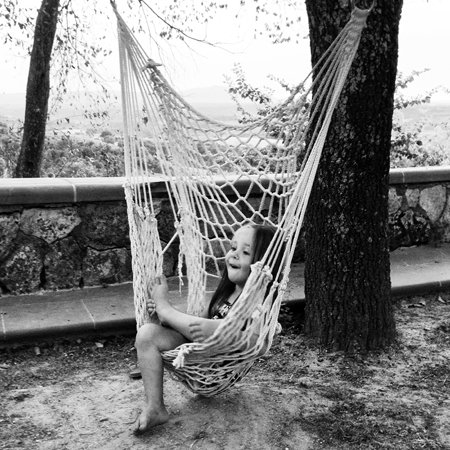 "Stop!"
Every eye turned at my shout. My daughter was sitting upright on a hammock. Her brother had wound her in circles so she could have the fun of unwinding. Now, twirling at high speeds, her head was spinning bare inches past a large pillar on the veranda, the velocity edging her head closer to the pillar with every pass.
Afterward, she was teary. She wasn't hurt. She was scared her parent was angry with her.
I wasn't angry. I was afraid. She had interpreted my fear as anger because of the urgency of the command.
Fear is usually seen as a negative emotion. Fear is defined as: "a feeling of anxiety and agitation caused by the presence or nearness of danger, evil, pain, etc."1 But there is a healthy sense of fear. Without fear, a person may happily dance her way into great danger, completely ignorant of imminent peril. A toddler has no sense of self-preservation and that, combined with absolutely no life experience, is what gives his parents so many gray hairs! Loving parents will instill a healthy sense of danger in their child, to warn him of any threat.
Father Yahuwah is also calling. Shouting. Screaming. Not in anger, but in fear. Fear for you. He knows probation is soon to close for many and people everywhere are heedless of the danger. In words of strong warning, He sends an angel with a clear message:
And I saw another angel fly in the midst of heaven, having the everlasting gospel to preach unto them that dwell on the earth, and to every nation, and kindred, and tongue, and people,
Saying with a loud voice, "Fear Yahuwah, and give glory to him; for the hour of his judgment is come: and worship him that made heaven, and earth, and the sea, and the fountains of waters." (Revelation 14:6-7)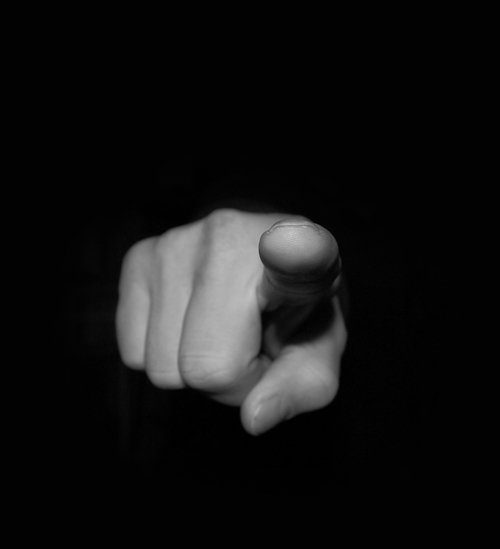 The command to fear Yahuwah has caused confusion because it seems to contradict the Father's character as revealed in 1 John 4:8: "Yahuwah is love." But a loving parent, a parent concerned for the child's safety and welfare, will always warn of danger. And make no mistake—the final generation is in danger.
Increased lies: Knowledge is being increased as promised. But with the increase of light (e.g. the flat earth, the lunar Sabbath, etc.), comes the increase of counterfeits, frauds and hoaxes. Satan seeks to confuse minds with the sheer magnitude of information now available.
Increased distractions: The political upheavals, the turmoil of natural disasters, the stresses of modern life, all occupy the mind and distract the soul from eternal issues. Satan has planned this deliberately to keep minds occupied with the cares of this life until probation closes for many and it is forever too late for them.
Warped values: The "political correctness" that has swept the world has created an environment in which people are afraid to take a firm stand on any moral issue. Or, if they do, they are afraid to speak up in defense of unpopular beliefs. Worse still, when a culture is saturated with political correctness, it takes root in the mind and heart. A wishy-washy, accept-all-evil-as-good mentality of "I'm OK, you're OK" permeates everywhere. There are no longer any moral absolutes.
The Apostle Paul clearly foresaw these dangers to the final generation. In his letter to the believers at Ephesus, he declared that believers' only safety could be found in a knowledge of Yahushua.
Till we all come in the unity of the faith, and of the knowledge of the Son of Yahuwah, unto a perfect man, unto the measure of the stature of the fullness of Christ: That we henceforth be no more children, tossed to and fro, and carried about with every wind of doctrine, by the sleight of men, and cunning craftiness, whereby they lie in wait to deceive. (Ephesians 4:14)
It is knowledge, knowledge of Yahuwah and His Son that preserves every soul from the dangers facing this last generation. That knowledge is found in the fear of Yahuwah. "The fear of Yahuwah is the beginning of wisdom: and the knowledge of the holy is understanding." (Proverbs 9:10)
Fearing Yahuwah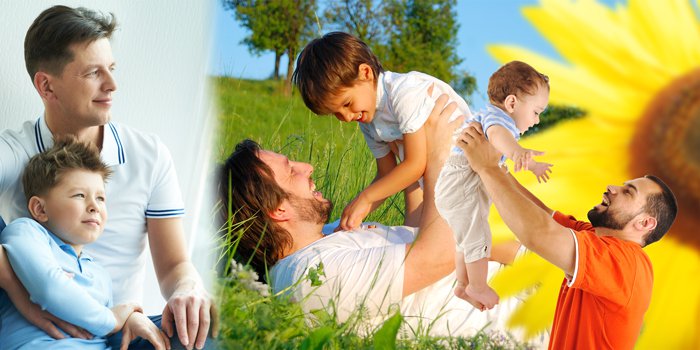 What does it mean to fear someone you love? As adults, we tend to avoid dangerous situations or people we fear. Children, however, grow up with an inbred understanding of what it means to fear someone you love; to have a healthy respect, tinged with fear, of someone you know loves you.
Fear Yahuwah
Fear: (phobia) from the Greek phobeo. To frighten, to be alarmed; to be in awe of, or revere. To be afraid of or show reverential fear. (See Strong's, #5399)
A father exercises total control over his young son's life. As a result, the boy may love his father and be confident his father loves him, while still holding a healthy respect and, yes, fear of his father's power. This fear can even impel the child to obey in the father's absence.
This same parent/child relationship exists between Yahuwah and His earthly children. Paul expounded upon this theme in Galatians three and four. We love our heavenly Father and we hold Him in awe and reverence. We know He loves us with a love that will never let us go. But due to His omnipotence, there is room for a healthy amount of fear.
Yahushua explained this godly fear in Matthew 10:28 when He said: "Fear not them which kill the body, but are not able to kill the soul: but rather fear Him which is able to destroy both soul and body in hell."
The Saviour knew His followers would face slander, violence and death. He encouraged them not to be afraid of dying for truth's sake because that which was taken in violence, the Life-giver would give again. However, what one should fear is the power of the Life-giver. What He gave, He will take away from those who persist in rebellion and sin. Those who have the power to destroy the body are not as powerful as He who has the power to destroy body and soul in the lake of fire at the end of the judgment. Eternal death, not eternal life in torment, is the just reward of all who continue to rebel. Therefore, Yahushua was explaining, don't fear losing this life. It is temporary anyway.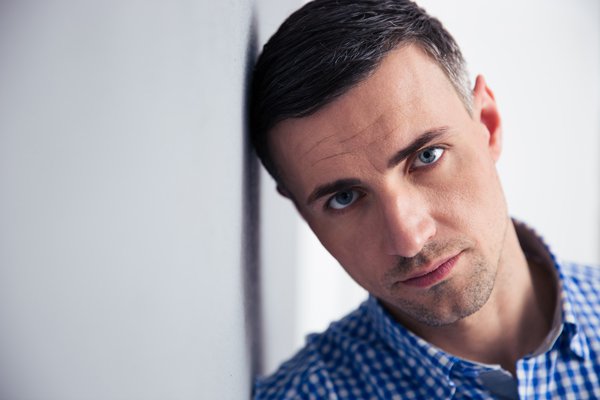 "Be afraid. Be very afraid."
You should be afraid. You should be very afraid. Not of Yahuwah, for He loves you as though there were not another soul on earth for whom He sacrificed His beloved Son.
Be afraid of losing eternal life by continuing in known sin.
Be afraid of clinging to pet sins to the point that sin loses its sinfulness.
Be afraid of hardening your heart to the entreaties of the Holy Spirit, which is the only unpardonable sin.
Be afraid that you will, through your own stubborn lack of surrender to Yahuwah, fail to know Him as it is your privilege to do.
Knowing Yahuwah
The command to "Fear Yahuwah" comes from a completely different root word (#5399) than that used here: "But the fearful, and unbelieving, and the abominable, and murderers, and whoremongers, and sorcerers, and idolaters, and all liars, shall have their part in the lake which burneth with fire and brimstone: which is the second death." (Revelation 21:8)
The "fear" of Yahuwah (#5399) contains elements of reverence and awe. The "fear" that keeps one out of Heaven comes from deilos (#1169). It means dread, timidity and, by implication, faithlessness. Those who are timid are also faithless. They will be lost because they do not know Yahuwah. Therefore, not trusting His love, they lack the faith to "come boldly unto the throne of grace, [to] obtain mercy, and find grace to help in time of need." (Hebrews 4:16)
The word "know" in Scripture implies a much deeper level of intimacy than the surface acquaintance usually associated with that word. The Bible records: "Adam knew Eve his wife; and she conceived and bare Cain." (Genesis 4:1)
Only those who fear Yahuwah will have this level of intimate knowing of the Creator and will, in turn, be known by Him. There are several Hebrew words translated into the English "fear." However, when the original, ancient Hebrew glyphs are translated using the system of Self-Defining Hebrew, a surprising depth of meaning comes to light. The glyphs translated "fear" can also be translated "to learn." Proverbs 1:7 is widely translated as "The fear of Yahuwah is the beginning of knowledge." But look what happens when the phrase "to learn" is inserted in the passage:
The proverbs of Solomon…
To know wisdom and instruction; to perceive the words of understanding;
To receive the instruction of wisdom, justice, and judgment, and equity;
To give subtlety to the simple, to the young man knowledge and discretion.
A wise man will hear, and will increase learning; and a man of understanding shall attain unto wise counsels:
To understand a proverb, and the interpretation; the words of the wise, and their dark sayings.
To learn of Yahuwah is the beginning of knowledge: but fools despise wisdom and instruction. (Proverbs 1:1-7)
To fear Yahuwah means to constantly learn of Him and from Him. Thus, "[To learn of Yahuwah], that is wisdom; and to depart from evil is understanding." (Job 28:28) The wisest man who ever lived declared: "Let us hear the conclusion of the whole matter: Fear Yahuwah, and keep His commandments: for this is the whole duty of man." (Ecclesiastes 12:13) In other words, Learn and keep learning of Yahuwah, and keep His commandments, for this is the whole duty of man.
Fearing Yahuwah—Becoming Sanctified
The fear of Yahuwah brings with it a tremendous blessing: "Surely His salvation is nigh them that fear Him; that glory may dwell in our land." (Psalm 85:9) Scripture clearly spells the requirements of salvation: "He has shown you, O man, what is good; and what doth Yahuwah require of thee? But to do justly, and to love mercy, and to walk humbly with thy Eloah." (Micah 6:8)
"Serve Yahuwah with fear and rejoice with trembling."
(Psalm 2:11)
It sounds so simple. So easy. But only those who fear Yahuwah can truly do justly, love mercy, and walk humbly with Him. Fearing Yahuwah is not an external "something" someone does. The fear of Yahuwah goes much deeper. It comes from the inside out and dictates every action, every word, every thought, and even every belief, bringing all into conformity to the will of Yahuwah.
Living in the fear of Yahuwah has a very practical impact on the day-to-day life. The fear of Yahuwah is a safeguard, keeping one from evil. The fear of Yahuwah cleanses the soul. When the humble believer recognizes the infinite love bestowed; when fear of Yahuwah's power is combined with awe and wonder at His purity and goodness; when the mind is occupied, delighting in the contemplation of His goodness, a wonderful transformation occurs. The individual is changed, ready to greet the Saviour when He returns.
Because the saints know Yahuwah on a very intimate level, they have entered into a covenant relationship with Him. It is this that prepares them for His coming kingdom on earth. "The secret of Yahuwah is with them that fear Him; and He will show them His covenant." (Psalm 25:14)
This is one of the greatest promises recorded in Scripture! Yahuwah will show His covenant to those who fear Him! It is this that transforms them into His own image.
Behold, the days are coming, says Yahuwah, when I will make a new covenant with the house of Israel…says Yahuwah. But this is the covenant that I will make with the house of Israel after those days, says Yahuwah: I will put My law in their minds, and write it on their hearts; and I will be their Eloah, and they shall be My people. No more shall every man teach his neighbor, and every man his brother, saying, 'Know Yahuwah,' for they all shall know Me, from the least of them to the greatest of them, says Yahuwah. For I will forgive their iniquity, and their sin I will remember no more. (Jeremiah 31:31-34)
Precious promise! Those that fear Yahuwah are those that know Him. They are intimately acquainted with His goodness, His compassion. His love brightens their days and His loving forgiveness brings peace to their nights. They love Him, because they know Him.
Spreading the word…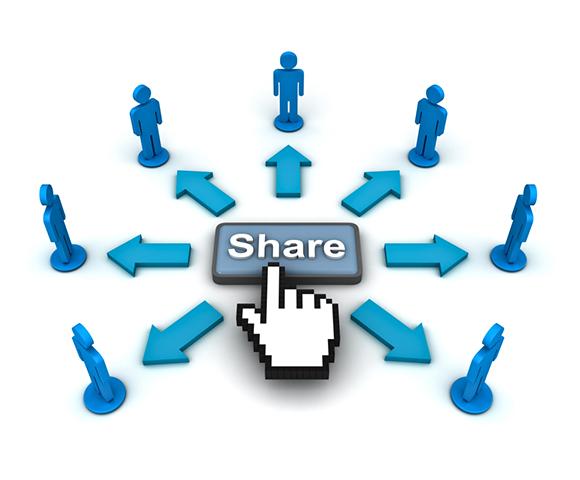 Those living in the fear of Yahuwah will love as He loves. They will put forth self-sacrificing efforts to reach the lost. Their voices, like His, will be raised in urgent entreaty, in loving warning. In their own experience, they know, "The fear of Yahuwah is a fountain of life, to depart from the snares of death." (Proverbs 14:27) All who fear Yahuwah will cooperate with heavenly agencies in spreading truth so others, too, can escape Satan's lies and accept the gift of eternal life.
Revelation contains a prophecy of this last spread of truth:
And I saw another angel fly in the midst of heaven, having the everlasting gospel to preach unto them that dwell on the earth, and to every nation, and kindred, and tongue, and people, Saying with a loud voice, "Fear Yahuwah, and give glory to him; for the hour of his judgment is come: and worship him that made heaven, and earth, and the sea, and the fountains of waters." (Revelation 14:6)
It is significant that the wording of this prophecy mirrors the language of the fourth commandment:
Remember the Sabbath day, to keep it holy. Six days shalt thou labour, and do all thy work: But the seventh day is the Sabbath of Yahuwah thy Eloah: in it thou shalt not do any work, thou, nor thy son, nor thy daughter, thy manservant, nor thy maidservant, nor thy cattle, nor thy stranger that is within thy gates: For in six days Yahuwah made heaven and earth, the sea, and all that in them is, and rested the seventh day: wherefore Yahuwah blessed the Sabbath day, and hallowed it. (Exodus 20:8-11)
In the fourth commandment, all are called upon to worship Yahuwah because He is the Creator. In the first angel's message, this is repeated. All are invited to return to true worship of Yahuwah on the ancient lunar Sabbath, calculated by the calendar established at Creation. The reasoning given in the first angel's message is the same as in the fourth commandment: because He is the Creator of the Heavens and the earth.
The first angel's message is intrinsically connected to worship. This is because only those who fear Yahuwah, can worship Him "in spirit and in truth." (John 4:24) Only they can render acceptable worship and homage. They have that intimate knowing of the Creator that comes with fearing Him and which, in turn, is the prerequisite for inheriting eternal life.
"And I will give them one heart, and one way, that they may fear Me for ever, for the good of them, and of their children after them: And I will make an everlasting covenant with them, that I will not turn away from them, to do them good; but I will put My fear in their hearts, that they shall not depart from Me."
(Jeremiah 32:39-40)
In the first angel's message that is even now sounding forth, Heaven is restoring the true Sabbath and revealing the lies that have hidden the true shape of the earth. Acceptable, knowledgeable worship can be rendered only with this foundational knowledge. The two concepts (the true shape of the earth (flat) and the true day of worship) are thus inseparably linked.
Believed, the two falsehoods prepare the world for Satan's final delusions. The truth, accepted and embraced, will protect the soul from these delusions. It is for this reason that Heaven has increased knowledge. In this time of emergency, Yahuwah's people will not keep silent. Seeing the danger to others, they will be zealous and outspoken in defense of the truth, all the truth, even unpopular truths, such as the lunar Sabbath and the flat earth. They will expose Satan's false creation model. They will declare the truths found in Genesis 1 and, in so doing, restore the worship of the Creator on His true day of worship.
The scorn heaped upon all who declare the truth will only make them more steadfast and fearless because they know what is at stake: the very soul.
The Feared One, Afraid
Father Yahuwah Himself is afraid. He is afraid for you. The urgency of His call is based on His knowledge of how near the end is approaching. We need to wake up and be afraid ourselves. We need to study our lives and our innermost hearts. Is there anything that is not in total agreement, total surrender to Yahuwah?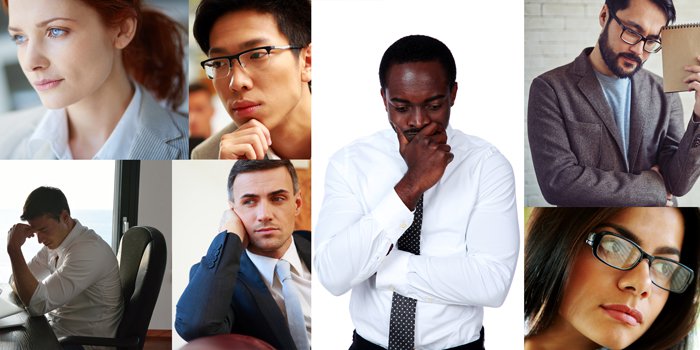 The fear of Yahuwah is not something that can be generated through sheer force of will. It is a gift. The Saviour pleads with you:
"I counsel thee to buy of me gold tried in the fire, that thou mayest be rich; and white raiment, that thou mayest be clothed, and that the shame of thy nakedness do not appear; and anoint thine eyes with eyesalve, that thou mayest see. As many as I love, I rebuke and chasten: be zealous therefore, and repent." (Revelation 3:18-19)
Those who fear Yahuwah, those who are constantly learning of and from Him, will never boast that they are rich and increased with goods and in need of nothing. Rather, they will accept the merciful offer and ask for the gold, tried in the fire; the white raiment of righteousness, and the eyesalve of spiritual discernment.
He would not offer all that is needed were He not willing and able to provide. Take Him at His word! Ask for the promised blessing, believe in the promise, and receive it. Only those who accept the promised gift by faith will fear Yahuwah and continue to learn of Him. Only these will enter an everlasting covenant with their Maker and know Him.
"[Yahuwah] could have cut off the sinner, and utterly destroyed him; but the more costly plan was chosen. In his great love He provides hope for the hopeless, giving his only begotten Son to bear the sins of the world. And since He has poured out all heaven in that one rich gift, He will withhold from man no needed aid that he may take the cup of salvation, and become an heir of [Yahuwah], and joint-heir with [Yahushua]."

(The Bible Echo, March 3, 1893)
This is an important point. Yahushua warned:
Not every one that saith unto Me, Lord, Lord, shall enter into the kingdom of heaven; but he that doeth the will of My Father which is in heaven. Many will say to Me in that day, Lord, Lord, have we not prophesied in Thy name? And in Thy name have cast out devils? And in Thy name done many wonderful works? And then will I profess unto them, I never knew you: depart from Me, ye that work iniquity. (Matthew 7:21-23)
Only those who live in the fear of Yahuwah are known by Him.
How do you get to know your Maker? Well, how do you get to know anyone?
You spend time with Him. You study His character as revealed through His law of love. You talk to Him in prayer. In the silence of prayerful meditation, you listen for the still, small voice to speak to your heart. Heaven's Treasury has been thrown open and is only waiting to be bestowed on those who ask in faith. "O fear Yahuwah, ye His saints: for there is no want to them that fear Him." (Psalm 34:9)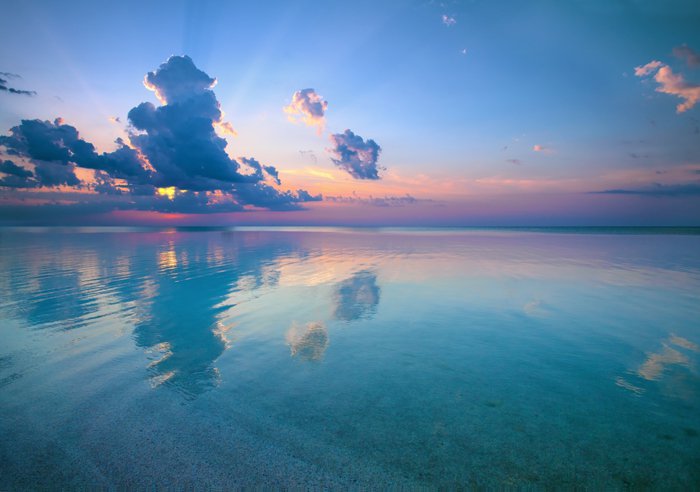 Time is swiftly closing. Probation will soon close for the vast majority on earth. Join WLC and all of Yahuwah's children around the world. Spread the last warning message. Call upon all to live in the fear of Yahuwah and prepare for the soon return of the Saviour. "He that spared not His own Son, but delivered Him up for us all, how shall He not with Him also freely give us all things?" (Romans 8:32)
---
1 Webster's New Universal Unabridged Dictionary.