Nearly 2,000 years ago, believers were promised the Saviour would return soon. Non-believers point to this apparent failed prophecy as a reason to doubt. Read on to learn how to reconcile this dilemma.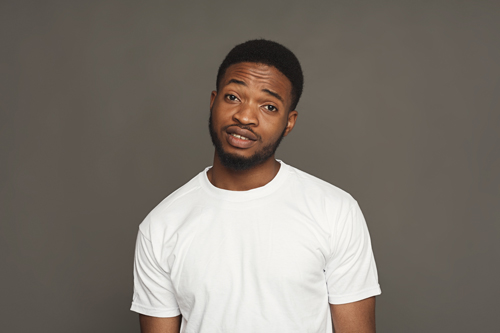 Unbelievers enjoy mocking the faith of believers. One particularly favorite taunt concerns the fact that Scripture teaches the Saviour will return "soon" but, nearly 2,000 years later, he still has not returned. This is not anything to lose faith over. In fact, this scoffing itself has been prophesied!
Peter warned: "Scoffers will come in the last days, walking according to their own lusts, and saying, 'Where is the promise of his coming? For since the fathers fell asleep, all things continue as they were from the beginning of creation.'" (2 Peter 3:3-4, NKJV)
When is "soon"?
Sometimes "soon" in Scripture actually refers to events leading up to the return of Yahushua, rather than the actual return itself. Christ himself, in giving a combined prophecy of the destruction of Jerusalem and the end of the world, said: "So you also, when you see all these things, know that it is near—at the doors! Assuredly, I say to you, this generation will by no means pass away till all these things take place." (Matthew 24:33-34, NKJV)
When the New Testament describes Yahushua's return as being "near," or "at hand," or "at the gates," it is not necessarily giving a specific time frame for his return. Instead, it is establishing that the Messiah has come. His sinless life and blameless death have already won the victory, and set in motion a process that gathers all who respond to the gospel message.
"Soon" &/or unexpected
A child promised a treat "soon," quickly infers a working definition of the word: in the near future; shortly to happen. However, the word translated "soon" in English, comes from the Greek word tachu which can include an entirely additional meaning not found in our modern "soon."
Tachu can also mean suddenly, by surprise or unexpectedly. This is used in Christ's closing words which state: "Behold, I come quickly [tachu] and my reward is with me, to give every man according as his work shall be." (Revelation 22:12, KJV) In other words, Yahushua's return will be sudden; unexpected.
The gospel writers taught that even Yahushua did not know when he would return. Matthew 24:36 states: "But of that day and hour knoweth no man, no, not the angels of heaven, but my Father only." If the Saviour himself did not know when he would return, he certainly could not have predicted the time of his return!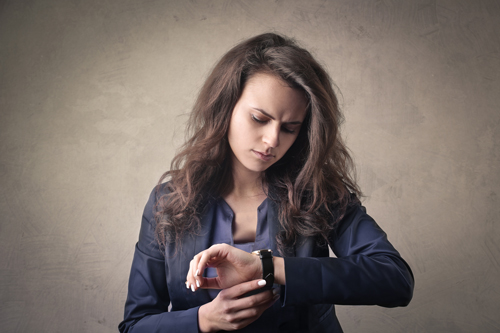 One of the most misunderstood statements regarding the timing of Yahushua's return was made by Christ himself: "Assuredly, I say to you, there are some standing here who shall not taste death till they see the Son of Man coming in His kingdom." (Matthew 16:28, NKJV) Obviously, everyone who heard Yahushua speak those words has died, but the statement was still true.
Yahushua made this statement before the mount of transfiguration. Yahushua's transfiguration, witnessed by Peter, James, and John, was a type of his return that is yet future. Peter unequivocally stated:
For we have not followed cunningly devised fables, when we made known unto you the power and coming of our Lord Yahushua Christ, but were eyewitnesses of his majesty.

For he received from Yah the Father honour and glory, when there came such a voice to him from the excellent glory, This is my beloved Son, in whom I am well pleased. (2 Peter 1:16-17, KJV)
We which are alive and remain
Another text which has confused believers is where Paul appears to claim he would still be alive when Yahushua returned: "For this we say to you by the word of the Lord, that we who are alive and remain until the coming of the Lord will by no means precede those who are asleep." (1 Thessalonians 4:15, NKJV)
Paul was not declaring that he would live to witness Yahushua's return. Rather, this was simply an inclusive term. Paul did not know whether he would live to Christ's return, or die. And frankly, he did not care either way.
According to my earnest expectation and hope that in nothing I shall be ashamed, but with all boldness, as always, so now also Christ will be magnified in my body, whether by life or by death. For to me, to live is Christ, and to die is gain. But if I live on in the flesh, this will mean fruit from my labor; yet what I shall choose I cannot tell. For I am hard-pressed between the two, having a desire to depart and be with Christ, which is far better. Nevertheless to remain in the flesh is more needful for you. (Philippians 1:20-24, NKJV)
The kingdom of Yah is at hand
The Old Testament is rich with prophecies describing the mission of the Messiah. Yahushua's acts fulfilled the work and miracles prophesied of the Messiah. His coming was a type. It fulfilled, in a limited sense, prophecies that shall reach their ultimate fulfillment upon his return, when the kingdom of Yahuwah is set up on the earth.
Yah's kingdom requires that a human king sit upon the throne of David. "And he shall reign over the house of Jacob for ever; and of his kingdom there shall be no end." (Luke 1:33, KJV) This requirement was fulfilled through the Saviour's miraculous birth. The certainty of Yah's kingdom was cast in stone. Thus, Matthew records: "From that time Yahushua began to preach, and to say, Repent: for the kingdom of heaven is at hand." He was the one to sit on David's throne!
His kingdom, at that time, was a spiritual kingdom, but type will be fulfilled in anti-type upon his return when the earth is made new and the New Jerusalem descends to earth, ever to be the home of the redeemed with the Saviour.
It should always be remembered that Yahushua's return is as near as the moment of death. Each day, thousands of people get up and go to work, oblivious that a heart attack, a car accident, or a mugging gone wrong means that their lives are over. Embrace the gospel and accept salvation today.
For each one of us, the Saviour's return is as close as our last breath. The next conscious moment of awareness will be the resurrection at his return. Accept salvation today. Then, whether we die or live to see Yahushua come, we will be at peace with Yah.