Justification by faith is the gift that keeps on giving. It is a perpetual, never-ending donation of Christ's own righteousness that brings other gifts in its wake.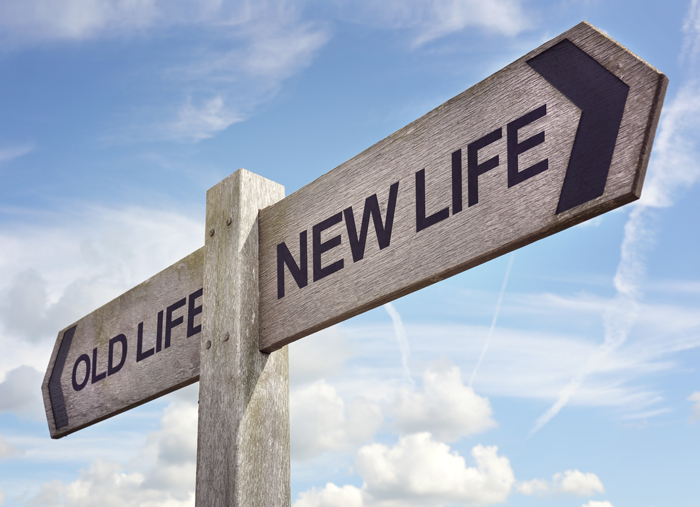 Justification by faith is the very heart of the gospel. That Yahuwah would love sinners so much, He would apply the merits of Yahushua's righteousness to all who accept it by faith reveals a depth of love that eternity itself can never fully unveil. As if that were not enough, justification by faith brings with it still more gifts which transform the sinner into the divine image.
But Yah, who is rich in mercy, for His great love wherewith He loved us, even when we were dead in sins, hath quickened us together with Christ, (by grace ye are saved;) and hath raised us up together, and made us sit together in heavenly places in Christ Yahushua: that in the ages to come He might show the exceeding riches of His grace in His kindness toward us through Christ Yahushua.
For by grace are ye saved through faith; and that not of yourselves: it is the gift of Yah: not of works, lest any man should boast. (See Ephesians 2:4-9.)
The plan of redemption embraces far more than just forgiveness for sins that are past. Redemption, without full restoration, is not complete salvation. Therefore, Yahuwah also bestows on believers still more gifts. These gifts of divine grace restore the soul to perfectly reflect the divine image. This is the magnitude of Yahuwah's gift of justification.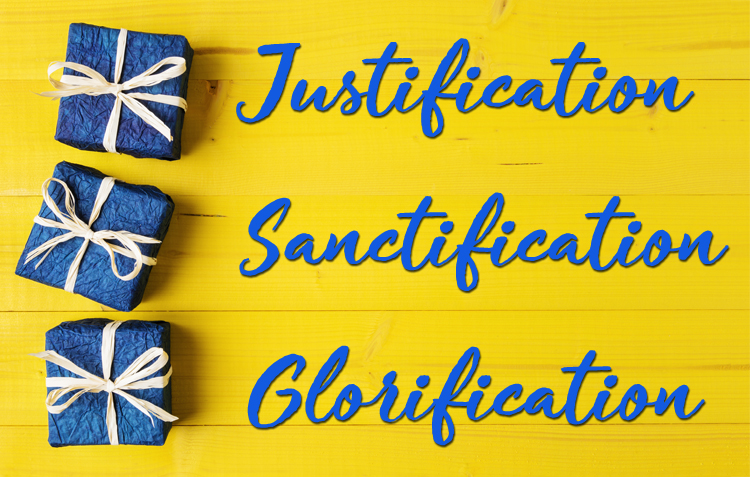 Justification
The moment the repentant sinner's faith grasps ahold of the promise that Yahushua's shed blood covers his sins, he is justified. In that instant, Yahuwah credits to the believer's account all the merits of Yahushua's sinless life and atoning death. This is a gift. It cannot be earned by good deeds, self-denial, or even repentance.1 It is a gift.
Therefore by the deeds of the law there shall no flesh be justified in his sight: for by the law is the knowledge of sin.
But now the righteousness of Yah without the law is manifested, being witnessed by the law and the prophets;
Even the righteousness of Yah which is by faith of Yahushua the Christ unto all and upon all them that believe: for there is no difference:
For all have sinned, and come short of the glory of Yah;
Being justified freely by his grace through the redemption that is in Christ Yahushua:
Whom Yahuwah hath set forth to be a propitiation through faith in his blood, to declare his righteousness for the remission of sins that are past, through the forbearance of Yah;
To declare, I say, at this time his righteousness: that he might be just, and the justifier of him which believeth in Yahushua. (See Romans 3:20-26.)
It is impossible to somehow earn Christ's righteousness. Salvation cannot be earned by any efforts or works of the individual. Only by faith can anyone be justified, standing before Yah as though he had never sinned. Justification isn't a one-time gift, either. It is a perpetual donation of Christ's righteousness that covers our filthiness with the merits of Yahushua's pure, holy life, and sacrificial death.
Sanctification
When a person chooses to accept the gift of justification, the floodgates of Heaven's storehouse of blessings are opened and still more gifts are poured out. One of these gifts is sanctification, or transformation into the divine image.
Ezekiel describes this process:
Then will I sprinkle clean water upon you, and ye shall be clean: from all your filthiness, and from all your idols, will I cleanse you.
A new heart also will I give you, and a new spirit will I put within you: and I will take away the stony heart out of your flesh, and I will give you an heart of flesh.
And I will put my spirit within you, and cause you to walk in My statutes, and ye shall keep my judgments, and do them. (Ezekiel 36:25-27, KJV)
The divine law is the law of love. Yahuwah gives each justified believer the precious gift of a new heart on which that law of love has been inscribed. With this gift, your secret desires, your hidden, inner heart is cleansed. You now find delight in holiness and find sin hateful.
This does not mean that at any point prior to glorification anyone will be able to claim perfection. We still have our fallen human natures and will still have the failings and weaknesses of human flesh. The difference, though, is that the deepest desire of the heart is to be united as one with the Father.
In fact, this was the last prayer Yahushua prayed before entering Gethsemane: "Neither pray I for these alone, but for them also which shall believe on me through their word; that they all may be one; as thou, Father, art in me, and I in thee, that they also may be one in us: that the world may believe that Thou hast sent me." (John 17:20-21, KJV)
The gift of a new heart is Yah's answer to the Saviour's prayer.
Glorification
Glorification is the crowning touch in the plan of salvation.
Justification applies the merits of Yahushua's blood to the repentant sinner and he stands before Yahuwah as though he had never sinned.
Sanctification is the gift of a new heart by which sin becomes hateful to the individual.
Glorification is the gift that removes the fallen human nature, and transforms body and soul completely into the divine image. This occurs at the resurrection of the righteous, when Yahushua returns.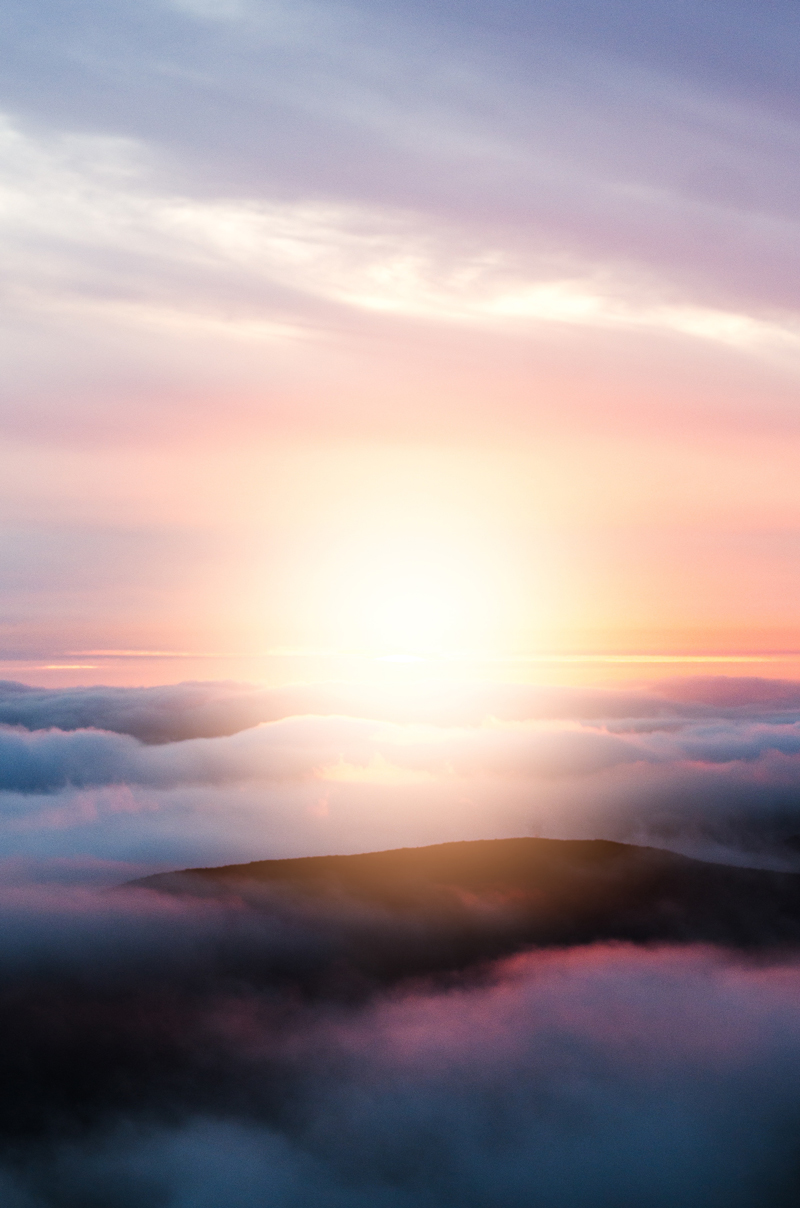 Glorification is the gift that fully transforms the humble believer into the image of the divine: "For our citizenship is in heaven, from which we also eagerly wait for the Savior, the Lord Yahushua Christ, who will transform our lowly body that it may be conformed to His glorious body, according to the working by which He is able even to subdue all things to Himself." (See Philippians 3:20-21.)
Paul described what happens when we are given this gift:
As we have borne the image of the earthy, we shall also bear the image of the heavenly. Now this I say, brethren, that flesh and blood cannot inherit the kingdom of Yah; neither doth corruption inherit incorruption.
Behold, I shew you a mystery; We shall not all sleep, but we shall all be changed, in a moment, in the twinkling of an eye, at the last trump: for the trumpet shall sound, and the dead shall be raised incorruptible, and we shall be changed. For this corruptible must put on incorruption, and this mortal must put on immortality. (See 1 Corinthians 15:49-53.)
A new heart was given the saints at justification. Now, the gift of new spiritual bodies that will never die comes with the gift of a higher nature. The saints perfectly reflect the divine image. They are sons and daughters of Yahuwah and will spend eternity with Him.
Salvation itself is a gift! So are justification, sanctification, and glorification. Accept Yahuwah's love-gift today! There is nothing you can do to earn it. Just accept it gratefully by faith. When you do this, Yahuwah Himself will get you ready.
"For it is Yahuwah which worketh in you both to will and to do of His good pleasure." (See Philippians 2:13.)
---
1 Repentance itself is also a gift. If you do not want to fully surrender to Yah, you can ask to be made willing to make a full surrender. You can even ask to be made willing, to be willing, to surrender. Whatever you need for salvation, Yahuwah has pledged to provide.