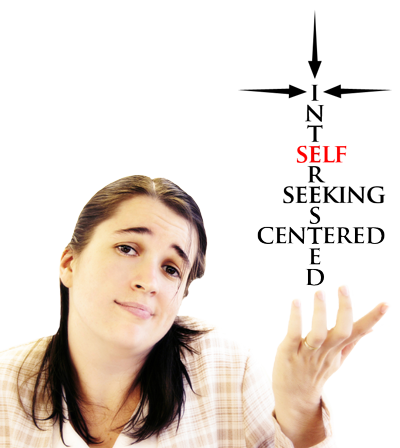 Yahuwah's wonderful plan in the creation of the human race was to dwell in the mind of each person, to be ONE with every individual created in His image. Sin destroyed the Creator's plan and defaced the divine image in the soul of Adam and every one of his descendants. Instead of being kind, loving and other-centered, interested in the happiness of others, human beings as a race became self-interested, self-seeking, and self-centered. The mind of Yahuwah was forsaken for the mind of Satan.
It was to restore the divine image in fallen humanity that Yahuwah sent His only begotten Son on such a dangerous mission. Just before His death, Yahushua revealed the Father's ultimate plan for those who would be saved by His death:
I do not pray for these [the disciples] alone, but also for those who will believe in Me through their word; that they all may be one, as You, Father are in Me, and I in You; that they also may be one in Us, that the world may believe that You sent Me.
And the glory which You gave Me I have given them, that they may be one just as We are one: I in them, and You in Me; that they may be made perfect in one. (John 17:20-23, NKJV)
The love of the Father and the Son for you surpasses any earthly love. They want to draw you into a close, intimate relationship with Themselves; a relationship so close it can only be described as being ONE with Them.
The apostle Paul revealed the depth of intimacy possible when he wrote:
What? know ye not that your body is the temple of the Holy Ghost which is in you, which ye have of Eloah, and ye are not your own? For ye are bought with a price: therefore glorify Yahuwah in your body, and in your spirit, which are Yahuwah's. (See 1 Corinthians 6:19-20.)
Every sin you commit destroys the oneness, the close communion that Yahuwah longs to share with you. It is impossible to be ONE with sinless Elohim and yet serve Satan by clinging to sin. "No one can serve two masters; for either he will hate the one and love the other, or else he will be loyal to the one and despise the other. You cannot serve Yahuwah and mammon." (Matthew 6:24)
The consumption of alcohol is an area that has caused confusion for some people. Because the Bible refers to wine-drinking by various righteous people who loved and served YAH, the question is asked, is this something Yahuwah's people can do without sin? Deuteronomy 14 is quoted as being proof that drinking alcohol is acceptable to Yahuwah. In this passage, Yahuwah is explaining that if a family lived too far from the tabernacle to easily take their tithes with them to the annual feasts, they could turn their tithes into money to carry with them and then purchase there what they desired to make the feast special for them:
Thou shalt truly tithe all the increase of thy seed, that the field bringeth forth year by year.
And if the way be too long for thee, so that thou art not able to carry it; or if the place be too far from thee, . . .
Then shalt thou turn it into money, and bind up the money in thine hand, and shalt go unto the place which Yahuwah thy Elohim shall choose:
And thou shalt bestow that money for whatsoever thy soul lusteth after, for oxen, or for sheep, or for wine, or for strong drink, or for whatsoever thy soul desireth: and thou shalt eat there before Yahuwah thy Elohim, and thou shalt rejoice, thou, and thine household. (See Deuteronomy 14:22-26.)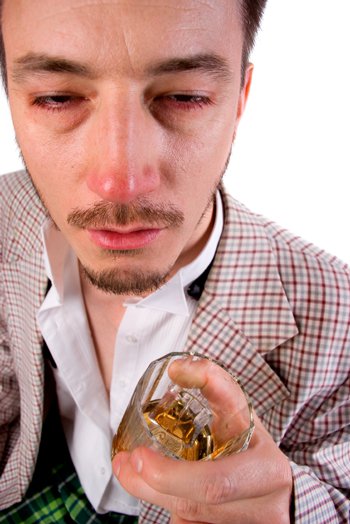 Yahuwah works with people where they are. He never leads them faster than they can follow. In tenderness and mercy, individual minds are led to truth as it can be grasped. "Truly, these times of ignorance [Yahuwah] overlooked, but now commands all men everywhere to repent." (Acts 17:30, NKJV) While Yahuwah makes allowance for ignorance, He has ever called all men to ever higher standards of righteousness. Even when He acknowledged the Israelites desire to drink wine or strong drink, it was at specific times and never to be in amounts that would lead to intoxication.
When a mind is intoxicated, it cannot think clearly. Thus, it is impossible to receive the quiet nudging of the Holy Spirit. The Monarch of the Universe does not speak to His children in loud demonstrations. As Elijah learned when he fled to Mt. Horeb, Yahuwah was not in the wind, nor the earthquake, nor yet the fire. But Yahuwah was in the still, small voice. Anything that benumbs the senses silences the still, small voice of Yahuwah. When a person is even mildly intoxicated, his senses are impaired. He loses his ability to think rationally. The loss of judgment that occurs when a person is drunk has always been a sin. A person is responsible for actions committed and wrongs done others while under the influence of alcohol.
Scripture is full of warnings against the free consumption of alcohol: "Wine is a mocker, strong drink is raging: and whosoever is deceived thereby is not wise." (Proverbs 20:1, KJV) Because alcohol is addictive, many people who started out as mere "social drinkers" ended up, unintentionally, alcoholics. The suffering and woes resulting from alcohol are innumerable. The lost jobs, the broken homes, the physical, mental and emotional abuse of friends and family members, will only be known in Heaven.
When an angel was sent to Manoah and his wife to prepare them for the birth of Samson, the instruction from Heaven was clear: "Beware, I pray thee, and drink not wine nor strong drink, and eat not any unclean thing: for, lo, thou shalt conceive, and bear a son; and no razor shall come on his head: for the child shall be a Nazarite unto [Yahuwah] from the womb." (Judges 13:4, 5, KJV)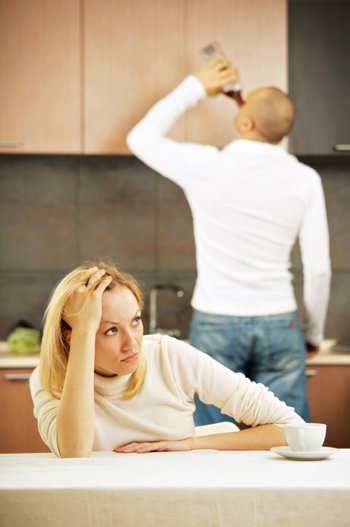 This instruction was repeated by Gabriel when informing Zecharias that his wife, Elizabeth, would give birth to the forerunner of the Messiah: "You shall call his name John . . . for he will be great in the sight of [Yahuwah], and shall drink neither wine nor strong drink. He will also be filled with the Holy Spirit, even from his mother's womb." (Luke 1:13, 15, NKJV)
The consumption of alcohol has never been consistent with complete and total dedication to Yahuwah. People who took Nazarite vows did not drink during the duration of their vow as such an action would break the vow. Alcohol has always been shunned by those seeking close harmony with holiness. One man went so far as to command his children to abstain from alcohol forever throughout their generations! A couple of hundred years later, when presented with alcohol, his descendants replied:
We will drink no wine: for Jonadab the son of Rechab our father commanded us, saying, Ye shall drink no wine, neither ye, nor your sons for ever: . . . nor plant vineyard, nor have any: . . . Thus have we obeyed the voice of Jonadab the son of Rechab our father in all that he hath charged us, to drink no wine all our days, we, our wives, our sons, nor our daughters; . . . neither have we vineyard . . . and have obeyed, and done according to all that Jonadab our father commanded us. (Jeremiah 35:6-10, KJV)
No one seeking oneness with Yahuwah will choose to drink alcohol. Those who are ONE with Yahuwah will be filled with His Spirit. They will lay aside everything that contaminates, befuddles or in otherwise silences the still, small voice of the Holy Spirit. "Do you not know that you are the temple of Yahuwah and that the Spirit of Yahuwah dwells in you? If anyone defiles the temple of Yahuwah, Yahuwah will destroy him. For the temple of Yahuwah is holy, which temple you are." (See 1 Corinthians 3:16, 17.)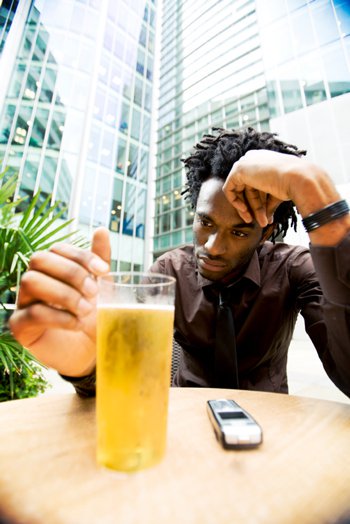 The last recorded words of Yahushua in Scripture contain the warning: "Behold, I am coming quickly and My reward is with Me, to give to every one according to his work." (Revelation 22:12, NKJV) An examination is made of every individual life. The secret thoughts, the hidden motives are all laid bare before the watching universe. The reward for every person is determined. The names of those who have brought their lives into oneness with the Redeemer will have their names inscribed in the Book of Life. The lost, likewise, will have their punishment entered in the books of record: eternal death. "And many of them that sleep in the dust of the earth shall awake, some to everlasting life, and some to shame and everlasting contempt." (Daniel 12:2, KJV)
All who would live eternally must face the solemn reality of judgment. In order to be forgiven, they must first repent and forsake sin. This is precisely the work done to prepare hearts for the Day of Atonement.
Day of Atonement was intended to bring repentant sinners into ONENESS with Yahuwah. It was a time of at-ONE-ment. But to be brought into oneness with the Holy Father required humbling of heart and soul-searching.
It still does. Just as the ancient Israelites were to "afflict" their souls, so are all who are seeking oneness with YAH to do today. None of the ancient Israelites were to drink alcohol in the solemn days leading up to Day of Atonement. Each was to afflict his heart and make sure that there was nothing standing in the way of having his sins blotted out. Those who did not partake in this solemn work of heart-searching were cut off from Israel.
The solemn warning for ancient Israel resounds for spiritual Israel:
And in that day the Master Yahuwah of hosts called for weeping and for mourning, for baldness and for girding with sackcloth. But instead, joy and gladness, slaying oxen and killing sheep, eating meat and drinking wine: "Let us eat and drink, for tomorrow we die!"
Then it was revealed in my hearing by Yahuwah of hosts, "Surely for this iniquity there will be no atonement for you, even to your death," says the Master Yahuwah of hosts. (See Isaiah 22:12-14.)
All who are seeking eternal life will lay aside alcohol and every other mind-numbing, sin-addicting practice. Becoming ONE with Yahuwah will be their sole focus in this great anti-typical Day of Atonement. Now is not the time to ask, "What is the minimum I can do and still be saved?" but rather, "What is the will of Yahuwah? How can I become ONE with Him?"
"Let us lay aside every weight, and the sin which so easily ensnares us, and let us run with endurance the race that is set before us." (Hebrews 12:1, NKJV)
Today and every day, seek holiness. Lay aside anything and everything that comes between you and your Creator. Become ONE with Yahuwah.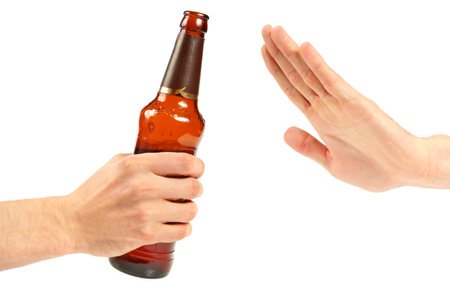 ---
Related Content: