magyarok

WLC NEWS!
Most Important Truth!
We have much content, yet if we are asked to point to the most important truth that sums it all it will be this sermon, which is a non-WLC sermon. We obsessively search always for a deeper understanding of His truth wherever we may find it, fully convinced that Father Yahuwah uses countless fallible mortals to highlight certain elements of His truth, and we have to be open-minded and teachable to learn from other Yahuwah-fearing mortals, even when they spouse errors in some of their other teachings. There is no mortal whose all of his teachings are in full harmony with the Scriptures. Click here to feast on this sermon and to internalize its truth.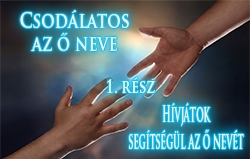 Csodálatos az Ő neve | 1. rész – Hívjátok segítségül az Ő nevét
Az Írás újra meg újra arra bíztat, hogy a Mennyei Atya "nevét hívjuk segítségül". Ez a szeretetteljes biztatás nyitja meg az utat a Menny kincseihez. Bármire is lenne szükségünk ebben az életben vagy az örökkévalóságban, a Teremtő megígérte, hogy segít azon, aki a segítségét kéri. Tanuld meg, hogyan hívd segítségül az Ő nevét! Az életed örökre megváltozik!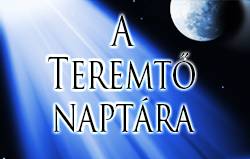 A Teremtő Naptára
Azok, akik szeretnék kimutatni elkötelezettségüket a Teremtő felé, azon a napon fogják őt imádni, amelyen ő azt szerette volna. Hogy megtalálja az imádkozásra szánt napot, a teremtés idején alkotott luni-szoláris naptárat kell használnia. Itt egy rövid leírást talál a Teremtő naptáráról.