magyarok

WLC NEWS!
A joyful noise!
To Brother Sameh (one of the earliest WLC team members): Many shouts of joy are erupting in WLC camp at the news of your victory over destructive addictions. Our flags are flying with praise to Father Yahuwah for all that He has done in you. May He now answer all your heart prayers and desires. A joyful cry to Abraham, Joy, Lydia, and Esther for gaining back a Yahuwah-fearing father. We are eternally indebted to Father Yahuwah. The WLC team.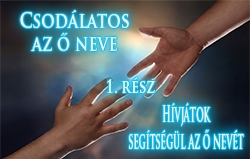 Csodálatos az Ő neve | 1. rész – Hívjátok segítségül az Ő nevét
Az Írás újra meg újra arra bíztat, hogy a Mennyei Atya "nevét hívjuk segítségül". Ez a szeretetteljes biztatás nyitja meg az utat a Menny kincseihez. Bármire is lenne szükségünk ebben az életben vagy az örökkévalóságban, a Teremtő megígérte, hogy segít azon, aki a segítségét kéri. Tanuld meg, hogyan hívd segítségül az Ő nevét! Az életed örökre megváltozik!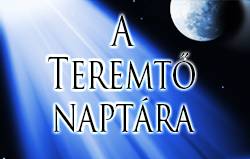 A Teremtő Naptára
Azok, akik szeretnék kimutatni elkötelezettségüket a Teremtő felé, azon a napon fogják őt imádni, amelyen ő azt szerette volna. Hogy megtalálja az imádkozásra szánt napot, a teremtés idején alkotott luni-szoláris naptárat kell használnia. Itt egy rövid leírást talál a Teremtő naptáráról.