magyarok

WLC NEWS!
Important for His people to know
Satan erected the globe model on many layers of lies and deceptions. One of Satan's critical players to build up the globe deception in people's minds in the last century was 33 Degree Freemason Admiral Richard Byrd. This man encountered the dome in his Antarctica expeditions, and instead of proclaiming the dome's existence, he spread more layers of deception to hide Yah's firmament. Watch this video to uncover the evil perpetrated by this 'much acclaimed' explorer.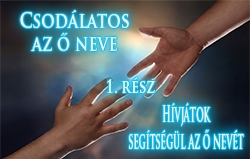 Csodálatos az Ő neve | 1. rész – Hívjátok segítségül az Ő nevét
Az Írás újra meg újra arra bíztat, hogy a Mennyei Atya "nevét hívjuk segítségül". Ez a szeretetteljes biztatás nyitja meg az utat a Menny kincseihez. Bármire is lenne szükségünk ebben az életben vagy az örökkévalóságban, a Teremtő megígérte, hogy segít azon, aki a segítségét kéri. Tanuld meg, hogyan hívd segítségül az Ő nevét! Az életed örökre megváltozik!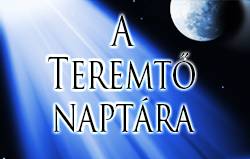 A Teremtő Naptára
Azok, akik szeretnék kimutatni elkötelezettségüket a Teremtő felé, azon a napon fogják őt imádni, amelyen ő azt szerette volna. Hogy megtalálja az imádkozásra szánt napot, a teremtés idején alkotott luni-szoláris naptárat kell használnia. Itt egy rövid leírást talál a Teremtő naptáráról.