magyarok

WLC NEWS!
Important!
Ephesians 2:15 is a verse that had led countless followers of Yahushua to take a fatally wrong stand on Yahuwah's Torah. We need to understand what Paul meant by 'abolished in His flesh the enmity, that is, the law of commandments contained in ordinances.' Brother Tom Martincic does an excellent job in explaining these words within the context of Ephesians 2 other related scriptures. We need to share this presentation with our anti-Torah friends and family. Click here to listen to this critical study.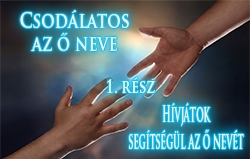 Csodálatos az Ő neve | 1. rész – Hívjátok segítségül az Ő nevét
Az Írás újra meg újra arra bíztat, hogy a Mennyei Atya "nevét hívjuk segítségül". Ez a szeretetteljes biztatás nyitja meg az utat a Menny kincseihez. Bármire is lenne szükségünk ebben az életben vagy az örökkévalóságban, a Teremtő megígérte, hogy segít azon, aki a segítségét kéri. Tanuld meg, hogyan hívd segítségül az Ő nevét! Az életed örökre megváltozik!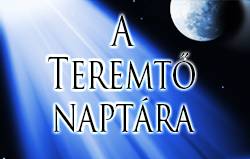 A Teremtő Naptára
Azok, akik szeretnék kimutatni elkötelezettségüket a Teremtő felé, azon a napon fogják őt imádni, amelyen ő azt szerette volna. Hogy megtalálja az imádkozásra szánt napot, a teremtés idején alkotott luni-szoláris naptárat kell használnia. Itt egy rövid leírást talál a Teremtő naptáráról.